A "biological guided missile"
International data study findings show that the new anti-cancer treatment agent may be effective in second-line treatment.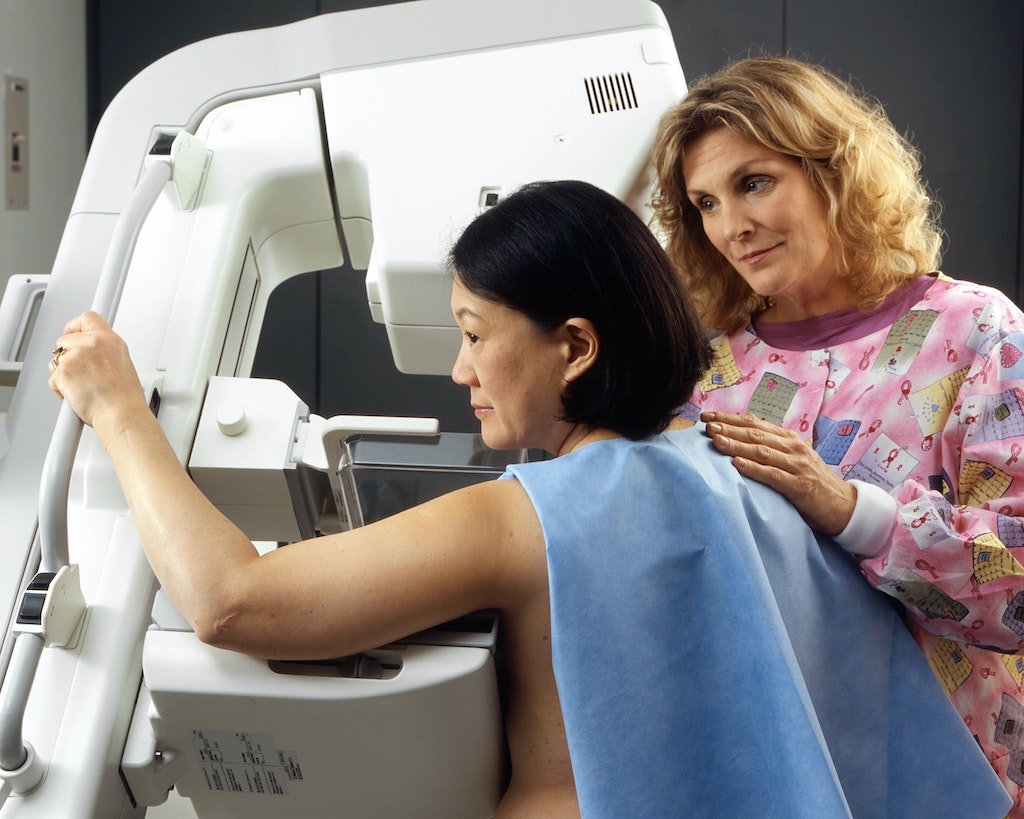 HER2+ metastatic breast cancer (HER2+ mBC) is an aggressive type of breast cancer with a poor prognosis. Whilst various target therapies have been introduced in the past decade for treating HER2+ mBC, there remains a treatment gap, especially for later line setting, which would prolong patients' progression free survival (PFS).
A large-scale international data study (including Singapore) which has been released at the renowned European Society for Medical Oncology (ESMO) Conference this year, found that an antibody-drug conjugate (ADC), an emerging novel class of anti-cancer treatment agent that combines with the selectivity of targeted treatment and the cytotoxic potency of chemotherapy drugs, has outstanding efficacy on patients with late-stage HER2+ mBC. The ADC is described as mimicking a "biological guided missile" to kill cancer cells. The findings also showed that the new generation ADC, which is currently applied only in third-line treatment, may also be effective in second-line treatment. This is said to be a game changer, changing the future landscape of breast cancer treatment.
Breast cancer is the leading cancer affecting women in Singapore (29.3 percent) and one in 13 women will develop it over her lifetime. There are different types and subtypes of the disease, each with different characteristics. Hormone-positive breast cancer is the most common subtype, accounting for around 70 percent of all cases, while HER2+ breast cancer is the second most common, accounting for around 20 percent. HER2+ breast cancer grows faster and more aggressively than other subtypes, leading to a poorer prognosis.
Prof Winnie Yeo, a specialist in medical oncology at the Department of Clinical Oncology at The Chinese University of Hong Kong, said: "HER2 receptors exist in breast cells which control the growth of breast cells by receiving growth factor signals. When the number of HER2 receptors increases abnormally, the orderly process of growth breaks down and abnormal cells grow and multiply. These cells form cancerous tumours."
She pointed out that the guidelines for first- and second-line treatment are clear –deploying a combination of double-targeted therapies and chemotherapy in first-line and first-generation ADC in the second-line treatment. An ADC may be unfamiliar and seem complicated but it combines targeted therapy and chemotherapy, allowing a potent cytotoxic payload to attack cancer cells directly through the route of targeted therapy.
Prof Yeo explained that the first two lines of treatment have so far yielded good outcomes. The first-line treatment with targeted therapy PFS is up to 18.7 months, and improved PFS and overall survival (OS) with second-line treatment with a first-generation ADC. However, the PFS still does not exceed one year with second line, and there are no standard international treatment protocols for third-line treatment and beyond.
The new ADC, which was launched in 2019, raised PFS to one-and-a-half years and increased the median survival to two years. In the same year, FDA granted accelerated approval for the new ADC for use on patients with HER2+ mBC as a third-line treatment.
Prof Yeo commented: "The new ADC is able to guide the potent cytotoxic payload more precisely to attack tumours and killing cancer cells. It also creates a 'bystander effect' which allows the delivery of its cytotoxic payload to neighbouring cancer cells too. Thus, ensuring that those with weak HER2 expression will also be detected and killed. The action is like a biological guided missile which is able to destroy hidden enemies as well as those in plain sight."
The new ADC also carries a larger and more potent load of chemotherapy. All these combined features give better treatment efficacy and therefore, a boon for the treatment of patients with HER2+ mBC.
Data from this large-scale phase 3 study has shown the significant clinical benefit of using the new generation ADC in a second-line setting. Over half the subjects of the study are of Asian ethnicity, which could prove crucial in providing insight as to the future of HER2+ mBC treatment in Asia, including Singapore.
The study aimed to test the efficacy of the new ADC compared to a first-generation ADC. The new ADC was found to double PFS at month 12, whilst the OS was shown to be around 10-percent higher. In the response and complete remission rates, the new ADC was also shown to give better outcomes of about double the first-generation ADC.
Prof Yeo added, "Both ADCs have similar side effects, which include vomiting, nausea, loss of appetite, hair loss and interstitial lung disease. However, most of these side effects are manageable."
Whilst the PFS and OS data have not been finalised, it is highly possible that the results could prove to be even better. Nevertheless, based on these breakthrough findings, Prof Yeo believes that the new ADC will be used for second-line treatment in the near future, bringing new hope to patients and their families.
(** PHOTO CREDIT: Unsplash/National Cancer Institute)