A generative AI art exhibition on mental health
These art pieces come from those aged 15 to 60 who live with various mental health conditions, and have come forward to share their stories.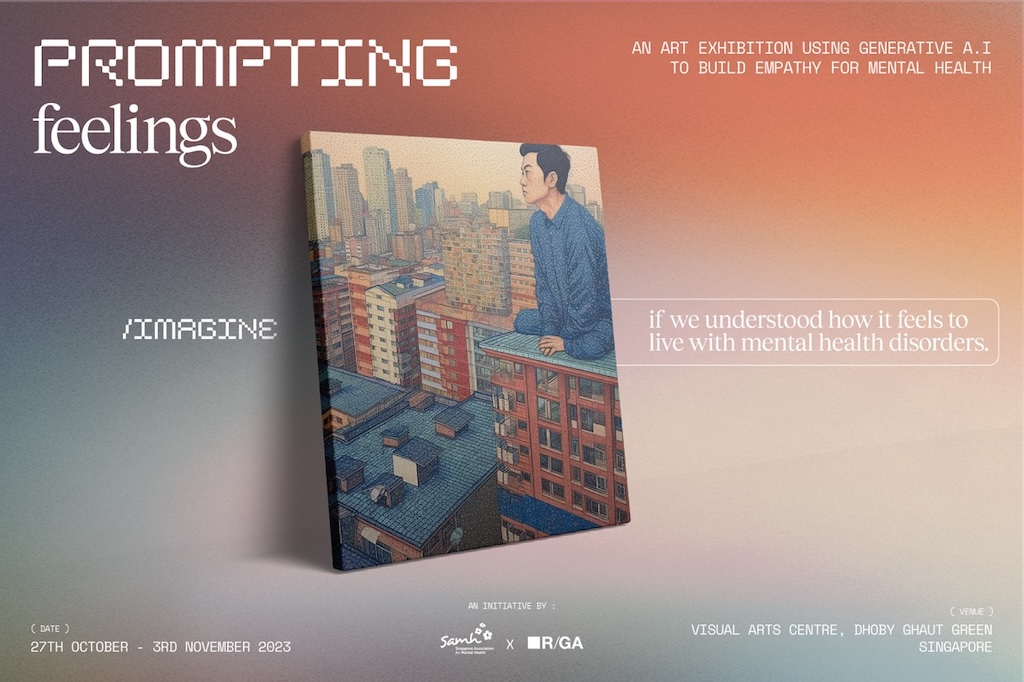 There will be the world's very first generative AI art exhibition by eight Singaporeans aged 15 to 60 who live with various mental health conditions – including schizophrenia, anxiety disorder, bipolar disorder and more. The exhibition, which is a collaboration between the Singapore Association for Mental Health (SAMH) and creative innovation agency R/GA, is aptly titled Prompting Feelings and will showcase art pieces generated using prompted truths from these Singaporeans.
For this exhibition, the team from R/GA and SAMH first spent time with each participant in closed door interviews to better understand their struggles, experiences, hopes and dreams. The honest conversations led to the prompted feelings that accurately depict each artist's unique story. By using a trained model of Stable Diffusion, the team was also able to create specific parameters for the AI applications so as not to infringe any copyright of existing work, but at the same time, the final artworks also respected each participant's preferred style of art.
Marianne Whitman, general manager, R/GA Singapore, shared: "Mental health is an evergreen topic that can be overlooked, and those who have never had the experience can struggle to understand. Throughout the process, it's been incredibly moving to see the artists acknowledging their experiences, and bravely sharing their stories. We hope to prompt some of that same bravery in people to visit the exhibition and grow their understanding and awareness."
The exhibition will be held at the Visual Arts Centre from October 27 to November 3, 2023. It is open daily from 12pm to 9pm, and entry is free. For further details, go to Prompting Feelings website.