The Happiness Film Festival is showing six films focused on issues of vulnerable and marginalised groups, including seniors.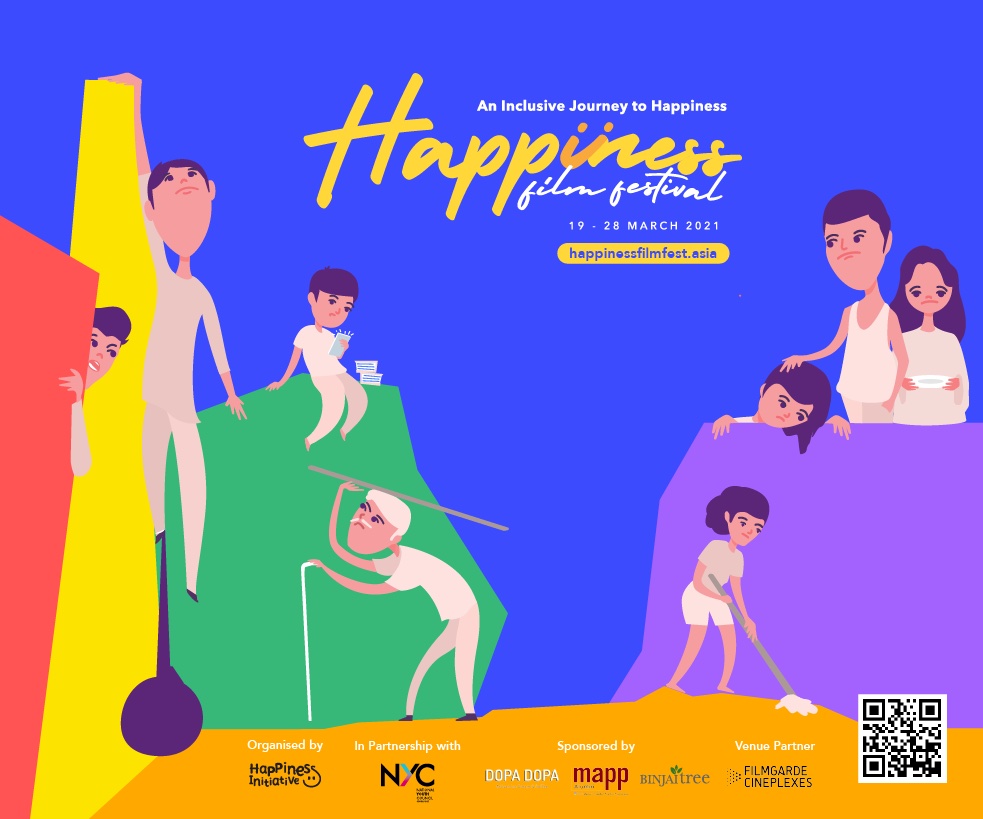 The long-awaited Happiness Film Festival is back in 2021 from March 19 to 28! The Happiness Film Festival is the world's first film festival that promotes happiness and well-being. The theme of 2021's festival is "An Inclusive Journey To Happiness", which shifts the focus of the discussions to vulnerable and marginalised groups including seniors.
The issues faced by these groups will be discussed through six international films, each paired with a local short film and followed by a dialogue with community leaders working on the ground. On the focus on seniors, there is a film called "A Man Called Ove" held on March 21, 2021 at 2.30pm at Filmgarde Complex-Bugis.
Ove is a curmudgeon – the kind of man who points at people he dislikes as if they were burglars caught outside his bedroom window. He has staunch principles, strict routines, and a short fuse. People call him "the bitter neighbour from hell." However, behind the cranky exterior, there is a story and a sadness. So, when one November morning a chatty young couple with two chatty young daughters move in next door and accidentally flatten Ove's mailbox, it is the lead-in to a comical and heart-warming tale of unkempt cats, unexpected friendship, and the ancient art of backing up a U-Haul. All of which will change one cranky senior and a local residents' association to their very foundations.
This film will be followed by a short film called "Pigeonhole" which follows the story of Mdm Chua and Ah Hong living together in a one-room rental flat. Despite getting along well initially, their relationship turns sour when Mdm Chua confronts Ah Hong one night as she assumes that Ah Hong has meddled with the TV. As the pair becomes more open about the issues they have with each other behind the other's back, Ah Hong eventually finds another flat to move into with the help of a cleaner, leaving Mdm Chua alone in the end.
There will be a panel discussion at the end where panellists will explore the lessons about happiness that seniors can teach us and how we can reach out to seniors. Panellists include Juliana Johan, co-founder of The Affirmative People; Adrian Tan, co-founder of SG Assist; Genevieve Chua, 1st vice-chairman of RSVP Singapore
The Organisation of Senior Volunteers; and Choy Moi Moi, a veteran volunteer.
Buy tickets here: https://happinessfilmfest.asia