Ageing has its price & privileges
Though old-age brings its share of medical issues, it also brings its share of amusement as this writer experienced.

BY: Raymon Huang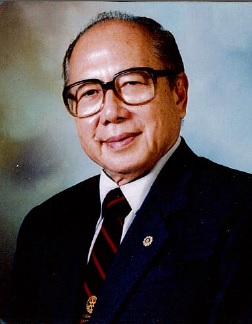 We often say, "How time flies!" More so when you are ageing, which I am. Indeed, with advancing age, time whizzes by so quickly. The sands of time seem to shift away from us with increasing speed. I can, at 86, testify to all that personally. Six months ago – let alone a year, or two, or three years ago – I felt so much stronger. Now I tread around with so much more care in all I do, even just walking along a pavement.
This is just one of the many prices we have to pay and endure as we age. Some are luckier than others. They are less prone to the possibility of simple everyday accidents. The spectre of physical frailty, and psychological and mental decline and deficiency looms large. It is thus of vital importance that we try to be active all round.
The price of old-age
We know as we age, we face increasing challenges and hazards. On the physical aside, the fear of stumbling and falling is always present. They say the bathroom is the worst place for this to happen. Even outside, just walking along the footpath or pavement can be hazardous. I had personally and painfully experienced this in Ho Chi Minh City, where the pavements are often uneven. And most recently on the golf course. There is also the possibility of being wheelchair-bound or bedridden as a result.
Medically, old-age ailments leading to multiple medical issues – some chronic – can be frightening, with their potentially severe consequences. Some of them, fortunately, are preventable, if we practice prudently what we do, whether eating, drinking or whatever. There are, unfortunately, instances where we have been dutifully exercising our habits with care, and yet we are afflicted by such diseases as dementia, Parkinson's disease, etc.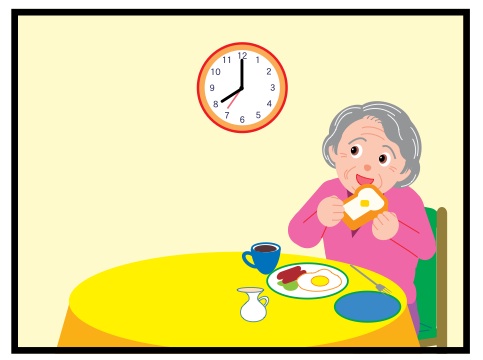 Loneliness is one of the real potential consequences of being aged. Yet this is one aspect of old-age receiving one of the least amounts of attention. The psychological consequences of loneliness can be disastrous. A feeling of neglect, rejection and abandonment often sets in. Worse still, the perception of being ostracised. Depression often follows. The actions that such feelings generate can be dangerous and disastrous – a disregard for life. It is therefore important that we keep up with our social activities – like meeting up with friends, attending hobby classes, or, in general, be on the move in the community.
Have I painted a gloomy picture of ageing? But that is the landscape before us, like it or not. Being an ostrich, burying our heads in the sand, serves little purpose.
Not all doom & gloom
Happily, there is always the flip-side of the old-age coin. Indeed, old-age has its privileges too – the happier moments which, at times, bring about a lot of amusement.
When I go by bus or train – although I still drive, I do this often – I have never failed to get a seat offered to me by someone younger. Who says Singapore is an ungracious society? And everywhere I go, I am always an "uncle" or granduncle" to somebody, with help offered to me in all kinds of ways. True, this can have its embarrassing moments too. I was once – in church of all places – mistaken as my good wife's father! But it was more amusing than hurtful.
At the market, at the hospital, in the shops, I would always get that "special" treatment, that extra courteousness. Often such acts make your day. You feel good to be old.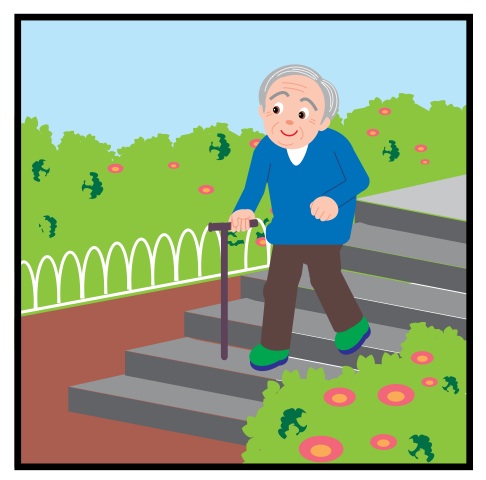 Again, once in a while, you have moments that make you fidget with some discomfort. There is this young stallholder at Shunfu Market whose vegetable stall I frequent. Without exception he would greet me with the same – "Uncle, what you want to buy?" But one Sunday, not too long ago, he asked, "Ah Pek, what you want to buy?" I was quite taken aback momentarily. Then he realised what he had just said – and we both laughed our hearts out. But he was not wrong.
Another instance – this precocious 12-year-old said, quite nonchalantly, when his father asked him to call me "granduncle", he then replied – "What's so grand about him!" Naughty, but, again, not wrong.
There you are: These are my thoughts and some of my personal experiences of being an old man. I do have more time for idling these days – but these are no idle thoughts. There are times when I reflect way back when … when I was much younger – how I used to have visions. Now, I just dream dreams. As an anonymous saying goes, "Age considers; youth ventures".
Jawaharlal Nehru, the first Prime Minister of India, had this to say: "I am getting old, and the sign of old-age is when I begin to philosophize and ponder over problems which are not of my concern". Have I been doing that? Yes, and no!
What English philosopher Francis Bacon emphasised cheers me a lot. He said, "Old wood burns best, old wine to drink, old friends to trust, and old authors to read."
Raymon Huang, 86, has had a full career including being a teacher to the chairman of the Board of Film Censors, and director of marketing for the Singapore Tourism Board. Over the years, he has been active in a number of organisations and today, continues to be active with the Rotary Club of Singapore and RSVP Singapore. He has 11 grandchildren which he affectionately calls "my favourite football team".

(* This article first appeared in RSVP's Network magazine and has been reprinted with permission.)
---