Taking the guesswork out of cooking with perfect results each time.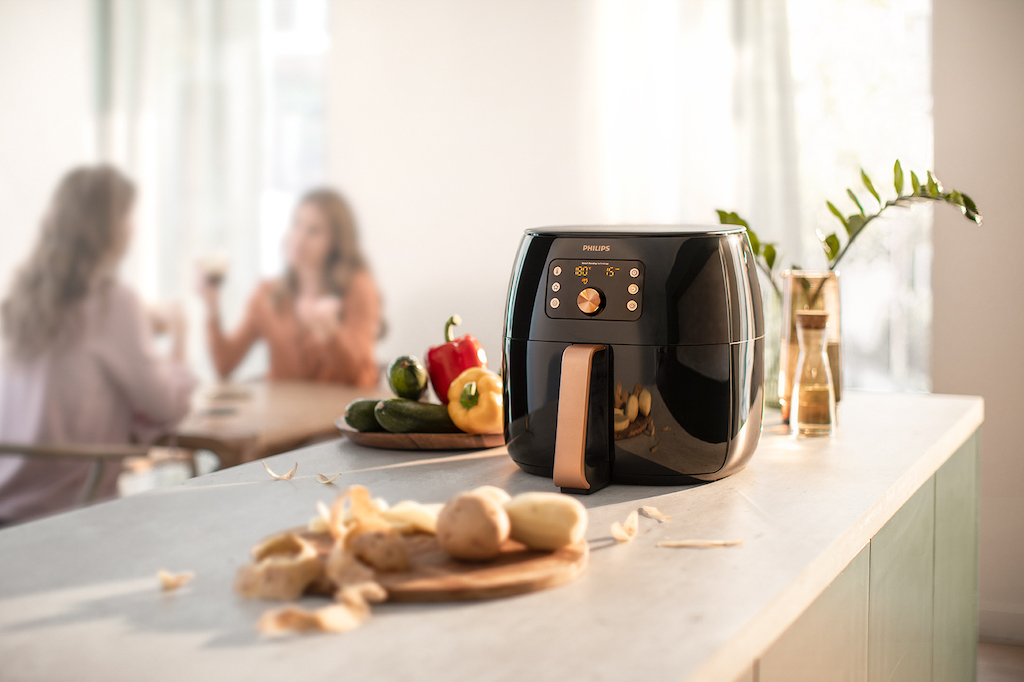 With Singaporeans spending more time at home, many are making a conscious effort to keep their families healthy by preparing more home-cooked meals. In fact, 60 percent of consumers worldwide believe that eating nutritious food is vital to staying healthy, while 78 percent believe that homemade meals are the key to healthy eating.
The new Philips Airfryer XXL with smart sensing technology lets Singaporeans easily embrace a healthier lifestyle without compromising on their love for delicious food. The new airfryer takes the guesswork out of cooking and does the thinking for you. It automatically adjusts time and temperature during the cooking process to ensure that every dish turns out perfectly cooked.
Other features:
Philips created five Smart Chef programs which simplify the cooking process for everyday foods. The Smart Chef programs include a whole chicken, chicken drumsticks, frozen and fresh fries and even a whole fish.
The Philips patented rapid air technology fries with air for food that is tender on the inside and crispy on the outside with little or no oil needed.
The Philips XXL Airfryer has a fat removal technology that separates and captures excess fat.
The airfryer is designed for family-sized meals and has the capacity to cook a whole chicken or up to 1.4 kg of fries in one go with just the touch of a button.
The airfryer is paired with the NutriU app, which has up to 1,000 healthy and delicious recipes, cooking tips, shopping lists and more.
** The Philips Airfryer XXL is available at the Philips e-store at S$549 and at all Philips-authorised retailers.