For two weekends this November, recharge your spirits with an empowering line-up of arts appreciation programmes and visual arts experiences.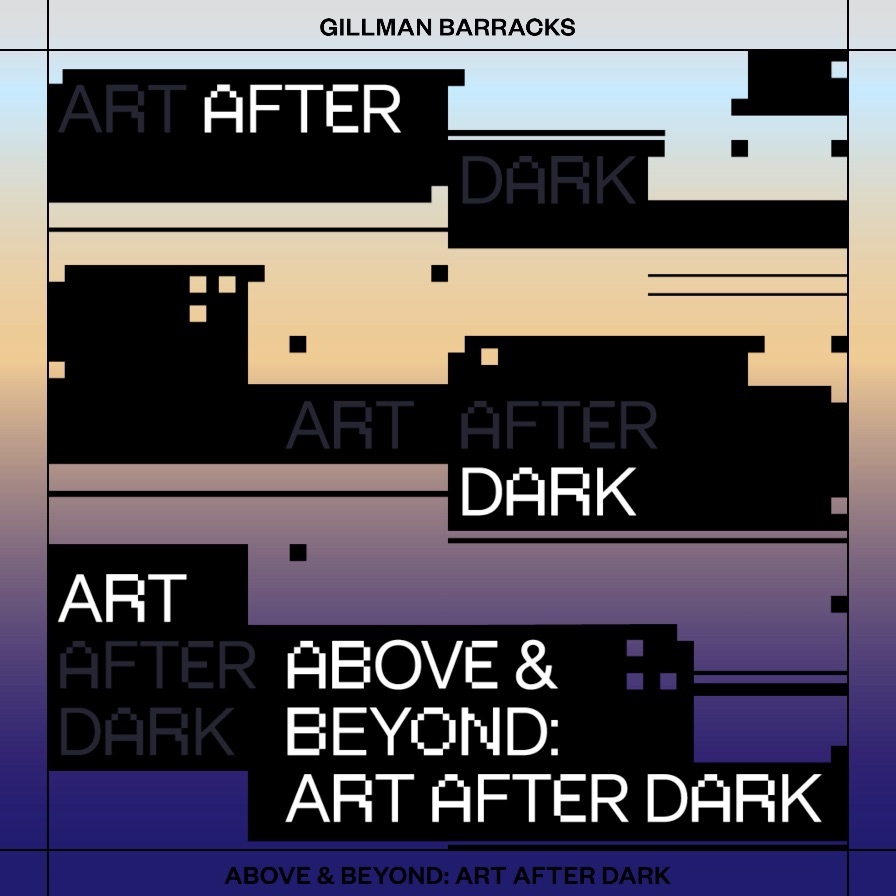 A refreshed Art After Dark: Above & Beyond returns from November 6 to 15 with a series of enticing programmes for art enthusiasts and the curious public. Focusing on inculcating visual literacy and creating close encounters with leading local and regional contemporary artists, the public event introduces a mix of online and on-site touchpoints for the first time to complement the roster of visual arts programmes organised by the tenant galleries of Gillman Barracks.
Art After Dark: Above & Beyond invites audiences to deepen their horizons through intriguing panel discussions where arts practitioners unpack preconceived notions on subjects such as art and technology and art collecting, and provide insights on the evolving arts landscape.
Those hoping to kickstart their own art collection can attend "Approaching Art Collecting" where young changemakers such as Kaushik Swaminathan, general manager and head of research at multi-concept dining space Appetite, will discuss how collecting art can be a versatile lifestyle choice not confined to those directly involved in the scene. Other panels will touch on art and the everyday; technology as an enabler for artistic progress and expression as co-founder of Supernormal Ong Kian Peng demystifies art and technology; and the future of interdisciplinary arts programming, which features experts such as Asian Film Archive programmer Viknesh Kobinathan and Singaporean poet Charlene Shepherdson of non-profit arts organisation Sing Lit Station. Audiences can tune in online from the comfort of their own homes, or choose to attend the panel discussions in-person at the Gillman Barracks. Those who are unable to participate will be able to view the recordings of the panel discussions after the actual event.
While at Gillman Barracks, audiences can immerse themselves in the lush surroundings and enjoy a slate of new exhibitions opening across two weekends in conjunction with Art After Dark: Above & Beyond. Step into a scene of a Teochew street-opera tent at Young Artist Award recipient Kray Chen's second solo exhibition, presented by FOST Gallery, or traverse between time and body at Yeo Workshop in a solo show by Singapore-based artist-educator Mike HJ Chang. Visitors can also experience artworks by Indonesian artists at Yavuz Gallery and Mizuma Gallery, or participate in a simple act of self-care at Shirly Koh's introspective exhibition when they visit HEARTH by Art Outreach Singapore.
As an extension of the National Arts Council's commissioned project Streets of Hope – where close to 370 local artists banded together in one of the largest banner presentations of visual artworks on the streets from June to September this year – visitors can experience a display of artworks by Gillman Barracks alumni artists on-ground. The full collection of artworks is also available on the Gillman Barracks website.
Alongside the Streets of Hope Online Viewing Room, watch out for exhibitions by Gillman Barracks galleries as they present their onsite exhibitions online.
The public can anticipate art activations such as live artmaking; online film screenings; workshops and open studios; artist talks; gallery and docent tours as part of Art After Dark: Above & Beyond.
More information on the onsite and online programmes and exhibitions by the tenant galleries at Gillman Barracks can be found at www.gillmanbarracks.com/art-after-dark-above-beyond.