Freshen your breath with a probiotic toothpaste.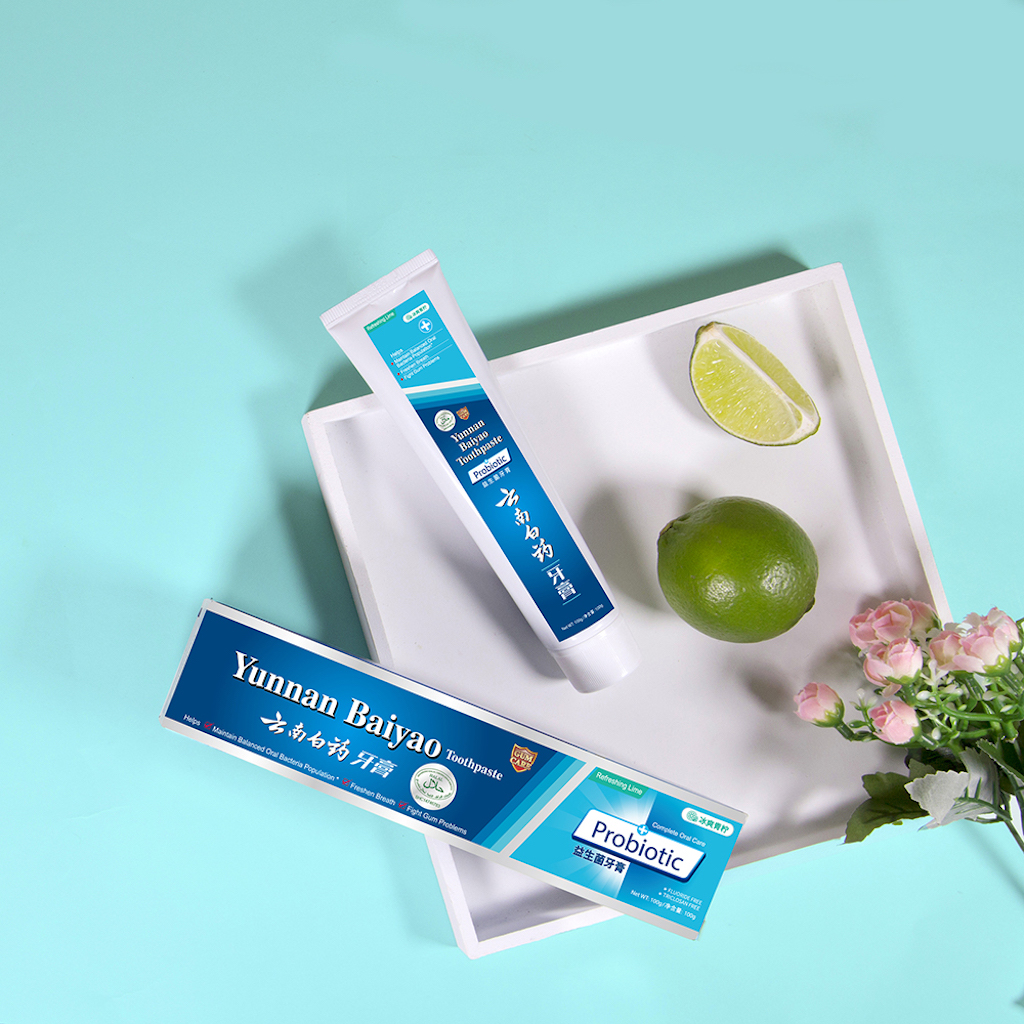 Bad breath, medically known as halitosis, is common among adults. In Singapore, about one in two people have bad breath regularly. The worst of it all? People are unaware that they have bad breath as they are surrounded by polite people who find it too awkward to tell them.
There are several causes for bad breath, including the lack of oral hygiene, dry mouth, lack of plaque control, and ear-nose-throat health issues. More often than not, the main culprit of bad breath is bad bacteria that builds up in the mouth and produces Volatile Sulphur Compounds (VSCs).
According to a study, a buildup of unhealthy bacteria which is left untreated or unbalanced results in bad breath. The key to healthy oral health lies in the delicate balance of pH in the mouth which improves gum health and reduction in bad breath.
To temporarily solve this, most people use over-the-counter breath sprays or toothpaste with strong mint to brush more often. While these give a temporary solution, they only mask the issue and don't address the root cause of it, which lies in the bacteria. Once the minty-fresh flavour wears out, the bad breath resurfaces.
Yunnan Baiyao Probiotic Toothpaste is a toothpaste that contains Yunnan Baiyao traditional herbal extracts that improve oral health and hygiene. With its unique probiotic formulation, it is able to combat bad breath by eliminating the very root of the issue, thus maintaining a balanced bacteria population. The toothpaste not only freshens the mouth gently with its refreshing lime flavour, it is also fluoride- and triclosan-free.
** The toothpaste is sold in Singapore by Science Arts. It is having a promotion of twin-pack Yunnan Baiyao Probiotic Toothpaste (100g) at S$13.80, available at selected FairPrice, Sheng Siong, Prime supermarkets, Chinese Medical Halls, Yue Hwa Chinese Products, and KEYI outlets. Alternatively, the twin-pack can be purchased directly from Science Arts via its website.