Download your favourite icon
Familiar faces make up a campaign shareable GIF sticker series.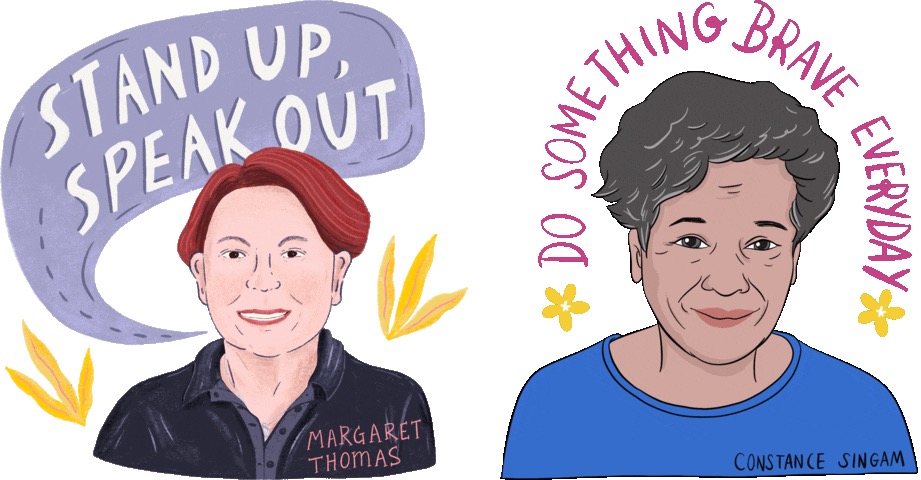 You can still get your favourite icon. BBH Singapore and non-profit AWARE launched a campaign shareable GIF sticker series on International Women's Day to elevate Singapore women role models. The stickers include well-known figures like Zaibun Siraj, author of books on management and happiness; Margaret Thomas, president of AWARE; Violet Oon, chef and restaurateur; Constance Singam, activist and writer; and Dr Kanwaljit Soin, former AWARE president and first female Nominated Member of Parliament.
BBH and AWARE used the stickers in their social media platforms to tell the stories of each of the role models as well as the illustrators. The campaign was inspired by research conducted by BBH that revealed that only one in 10 Singapore women have a Singapore woman icon.
Asked how it is like to be an icon sticker, 74-year-old Zaibun shared, "Just the same!" Another sticker icon, Dr Soin, who is nearing 80 she shared, said: "For me, it feels awesome!"
The stickers are available on GIPHY, Instagram and personal messaging apps like Telegram and WhatsApp:
Instagram – To discover the stickers on Instagram Stories, tap the GIF tab and search "shes an icon sg".
GIPHY – To discover the stickers on GIPHY, go to GIPHY website or app and search "shes an icon sg".
Whatsapp – Download the Whatsapp sticker pack at: http://sticker.ly/s/L3ETPB
Telegram – Download the Telegram sticker pack at: https://t.me/addstickers/shesanicon