A Taiwanese couple has become a social media sensation, dressing up in their customers' left-behind clothes.
In late June this year, 31-year-old Reef Chang came up with the idea of getting his grandparents to dress up in customers' left-behind clothes in their laundry shop in Taichung City, Taiwan. Since then, with nearly 600,000 followers on Instagram and lots of media coverage including in the Taiwanese edition of Vogue and Marie Claire, his grandparents, Wan-Ji Chang, 83 and his wife Sho-Er Hsu, 84, have become a social media sensation, enjoying dressing up and having their shots taken by their grandson. He also manages the couple's Instagram account – @wantshowasyoung.
Shared Reef, "Since a child, I have been aware of this problem that no one takes their laundry. I hope that through this move, I would let everyone know that they must remember to pick up their clothes or help them find a new owner. Besides that, I saw that my grandparents' lives were very boring and I couldn't bear seeing them sit in a daze every day. I was hoping to give them some change and fun in their later life!"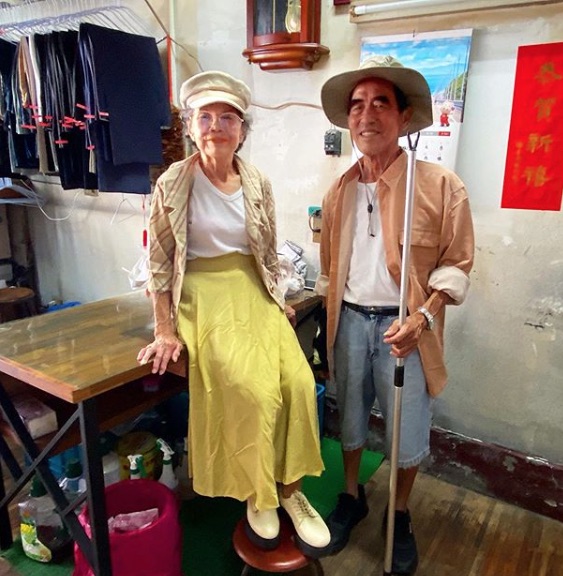 He added that they didn't take much persuasion in getting dressed up in the beginning. "They agreed, but they thought no one would like it. They are very happy because many netizens encourage them and praise them, as if there are many more grandchildren in the world. They also feel that they have done a good thing. You must encourage more elderly not to limit themselves," said Reef.
The laundry shop which is called Wan Sho Laundry has been run by the couple for decades. Over the years, customers have left some 300 pieces of clothes. At present, only two customers have come back to take their clothes as a result of the coverage. Not to fret, Reef is planning to find new homes for these clothes even if their owners don't show up to take them eventually. His grandparents and him hope to promote sustainable fashion and the environmental protection of the earth. He added: "At the same time, I hope to encourage everyone to care about the elderly."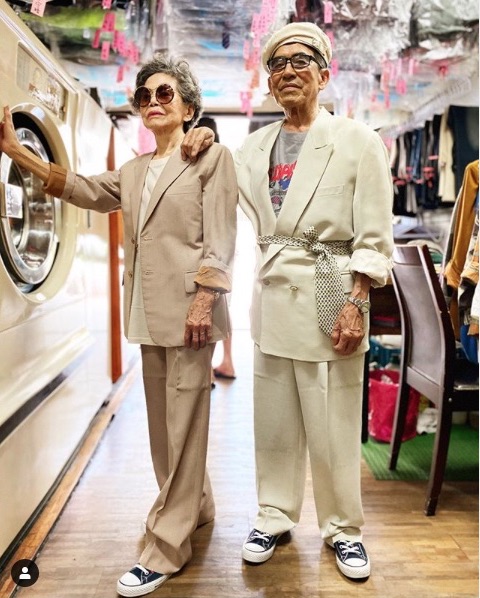 Besides dressing up in their customers' clothes, the couple who has been married for 61 years, also enjoys dressing up in their own old clothes. Reef added, "It is as if they have returned to the same year!
"It is great seeing the smiles on my grandparents' faces and also getting tens of thousands of fans from various countries saying that 'this is the most heartwarming thing they have seen in such a bad year'."
(** PHOTO CREDIT: Reef Chang/@wantshowasyoung)
---