Essential oil with disinfectant properties
A solution for a diffuser to help eliminate airborne bacteria and viruses.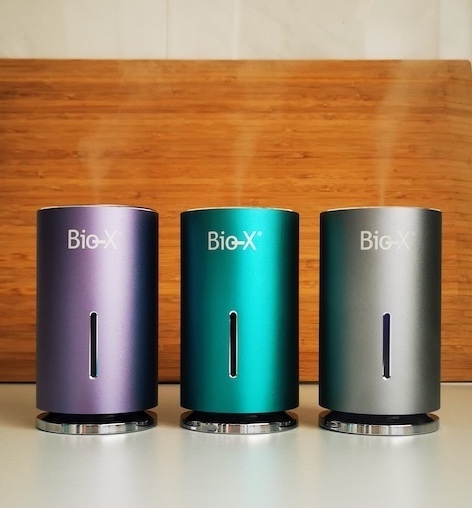 Okada Ecotech has launched Bio-X Kleanze Air, a specially-designed essential oil with disinfectant properties in a diffuser for use against airborne bacteria and viruses. According to the company, it can eliminate up to 99.99 percent of bacteria and viruses, and has been approved by the National Environmental Agency for use against COVID-19.
Based on the original Bio-X organic solution of primarily botanical-based ingredients and plant extracts, Bio-X Kleanze Air is designed to be used with a humidifier/diffuser or ventilation system. It also deodorises and acts as an insect repellent with anti-fungal properties. It is suitable for use at home.
The solution, Bio-X Kleanze is said to have no sides effects on pets, humans and babies. It is a water-based organic formula that is bio- and photo-degradable; non-abrasive and non-corrosive; and free of chlorine, DEET, alcohol, artificial fragrances, harsh chemicals and carcinogens. 
 ** Bio-X Kleanze Air comes in a 240ml bottle in lavender (S$18) or pine (S$16), while the diffuser is available in various colours including purple and green. Also available is the 200ml Bio-X Kleanze+ (S$13) which is a concentrated solution that users need to dilute into a smaller bottle for use as a hand sanitiser, and the 300ml Bio-X Kleanze Aerosol (S$9.90) which can be used as a multi-functional disinfectant for home use. Bio-X may be purchase at NTUC stores islandwide or at distributor, Bio Vectrol Singapore's website – https://biovectrol.com/for-commercial-use/for-home/.