Six new cocktails are bursting with Christmas spirit and festive joy.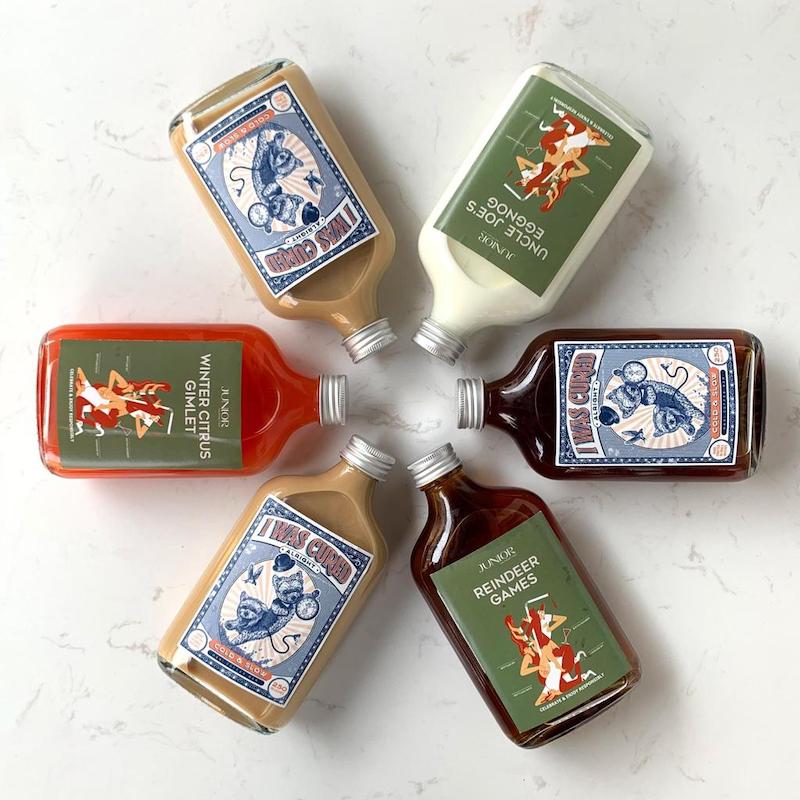 Junior The Pocket Bar has a new range of special festive cocktails available throughout December for takeaway and delivery. Available in 250ml bottles, the six new cocktails are bursting with Christmas spirit and festive joy. The drinks include:
Uncle Joe's Eggnog, a creamy, rich festive favourite crafted with whipped egg, cream, winter spices, rye whiskey, cognac and PX sherry and a dusting of winter spice.
Glüwein, a classic German mulled wine with Jamaican rum, apple brandy, red wine and mulling spice is a warm punch to keep up the festive cheer.
Winter Citrus Gimlet is a Christmas take on the classic gimlet with gin, blood orange, lemon, Campari and Amontillado sherry.
Reindeer Games which has Scotch whisky, Rooibos Gingerbread, bianco vermouth and Benedictine.
Swiss Miss has Hokkaido chocolate milk, Green Chartreuse, dark rum cinnamon and topped with a big marshmallow.
Each bottle cocktail is priced at S$35, or S$188 for a holiday pack including all six drinks. Orders can be placed via juniorthepocketbar.com or at the bar. Each 250ml bottle is equivalent to one and a half to two serves. Same day delivery is available for all orders placed before 4pm (Tuesday to Friday). The drinks need to be refrigerated and shaken well before serving and they are to be consumed within two weeks.