Getting grandchildren aware of stroke symptoms
With them being with their grandparents, they too could play a crucial role.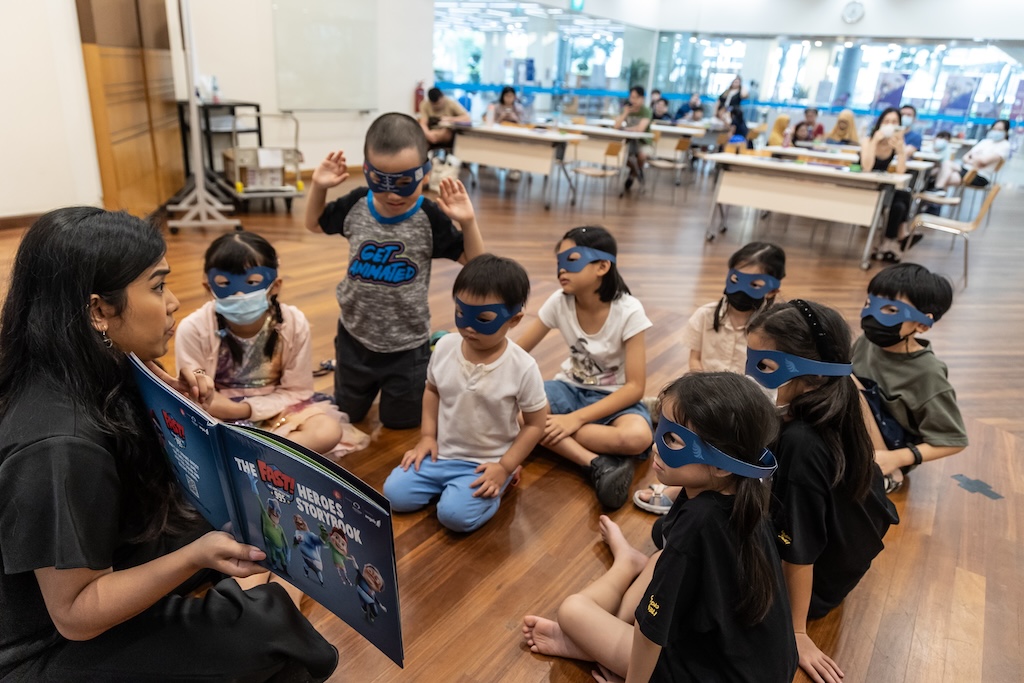 In line with World Stroke Day on October 29, the Angels Initiative at Boehringer Ingelheim and the Singapore National Stroke Association held a FAST Heroes storytelling session at the Woodlands Regional Library on November 4. This engaging, interactive storytelling and craft session focuses on inspiring children to become 'FAST Heroes'. FAST is an acronym for the key signs of stroke – facial drooping, arm weakness, speech difficulties and time to call emergency services.
The hour-long sessions aim to empower children with knowledge about stroke symptoms and the urgency of calling the emergency number 995. In these sessions, they can sing along with Timmy, one of the FAST heroes and design a poster reflecting their understanding of stroke awareness.
Prof Dr Joerg Kreuzer, head of medicine ASEAN, South Korea, Australia, New Zealand from Boehringer Ingelheim: "Through this initiative, we want to inspire our young 'heroes' to impart the knowledge they learnt and share with their family members, especially their grandparents. Many of these elderly assume caregiving roles for their grandchildren. Hence, children educated on stroke detection will help provide timely intervention to prevent disability or loss of life."
** The next FAST Heroes storytelling session is being held at the Bedok Public Library (Programme Room) on November 11 at 4.30pm to 5.30pm.