R/GA Singapore launches a free delivery service for seniors, especially those living alone.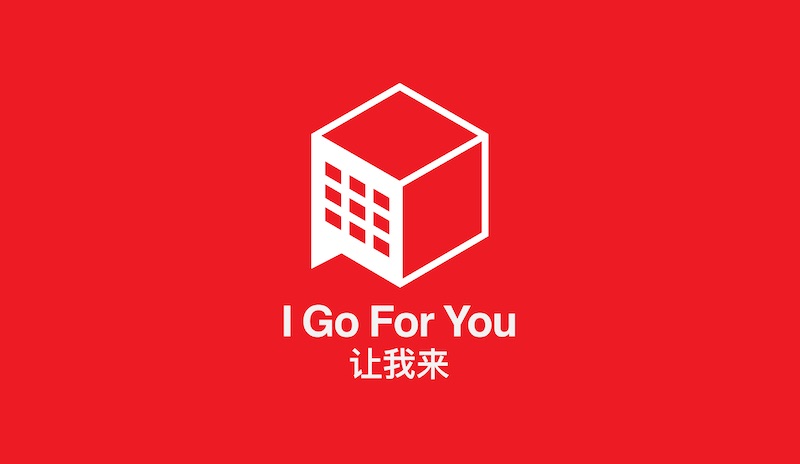 Despite the Singapore government's continued calls for seniors to stay home, there have been many sightings of them still travelling out of their homes to buy groceries or meals from local coffee shops. While the majority of Singapore's population leans heavier on online and food delivery services, digitally estranged seniors find themselves left behind by technology. With an aim to create a more 'human future' for the seniors, advertising agency and business consultant R/GA Singapore has launched a free delivery service, 'I Go For You'/'让我来', that connects seniors who need groceries with people around their neighbourhood who are willing and able to help.
'I Go For You'/'让我来' aims to bridge the ever-widening digital divide to ensure the seniors are not left behind as the majority of Singaporeans turn to online means to stay connected. While already struggling with a sense of displacement during this circuit breaker period, the initiative also hopes to bring a sense of love and support to seniors, especially those living alone. Additionally, the service seeks to protect the seniors from the highly infectious disease by encouraging them to stay at home while others in their community help with their marketing and essential errands.
'I Go For You' is accessible to all seniors, especially non-English speakers who want to buy groceries during the circuit breaker. To make a request, those 60 years and above can call a hotline (+65 3138 4399) and make a request in their own mother tongue, and will be asked to share their postal code. Requests will then line up in the 'I Go For You' database for volunteers to accept. Volunteer shoppers can accept nearby requests in the database using the 'I Go For You' chatbot on Telegram. They will be provided with their senior's contact number to ask for a shopping list, delivery address, and discuss payments. There is a cap of S$30 on the groceries.
In this initial launch, the 'I Go For You' hotline will operate in Mandarin Chinese, and will roll out in English, Malay, and Tamil in the coming weeks.
"Covid-19 has impacted lives in many ways unimaginable before. We wanted to make a difference to the community we live in and to demonstrate real impact. The future of humanity is what drives us as a group of thinkers and makers, so we wanted to create something that helps one of the most vulnerable groups in the community," said Dorothy Peng, managing Director, R/GA Singapore.
"With 'I Go For You', we hope this initiative brings people together to help seniors in their communities stay safe by staying at home," Peng added.
According to R/GA, within 30 minutes of their launch, they have received three requests and expecting more coming in as they are looking to partner with more charity organisations. For volunteers, they already have a total of 81.
---