This musical brings awareness to dementia and caregiving.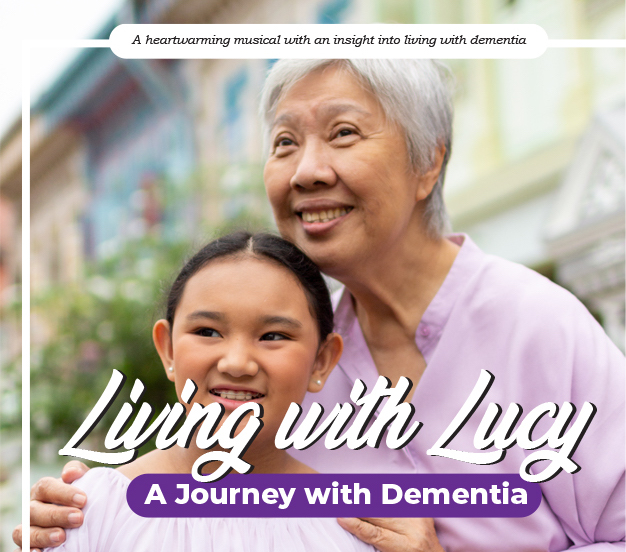 The reality of Singapore's ageing population trend is that by 2030, it is estimated one in four people will be aged over 65 years. The number of families with a loved one with cognitive function disability will also rise.
The members of Family Business Network (FBN) Asia and the Inner Wheel Club of Singapore West, together with The Mind Science Centre (MSC) National University Health System, will launch a program this year to help endow volunteers and family members with the knowledge and understanding of the mindset of a person with dementia, and upskill caregivers. The musical called "Living with Lucy: A journey with dementia" will launch this initiative. It will be held on February 24 to 25, 2024 at 7.30pm at the Drama Centre @ National Library Level 5. The cast is led by actress Catherine Sng.
The story surrounds the main character, Lucy, a newly diagnosed senior with dementia, who is facing a dilemma. Her family intends to move overseas, as her son-in-law has found a new job in Shanghai. But Lucy refuses to move, as she is nervous about losing what little there is left, especially her familiar home, caring neighbours as well as loving friends. Grappling with a difficult decision to relocate, Lucy and her family are faced with real challenges. To live with Lucy or to leave her behind?
Tickets range from S$48 to S$98. To buy tickets, go to Sistec at: www.sistic.com.sg/events/lucy0223.