Margaret Market gets a revamp
Only remaining conservation market built by the Singapore Improvement Trust has free monthly health screenings for seniors, and health and fitness facilities.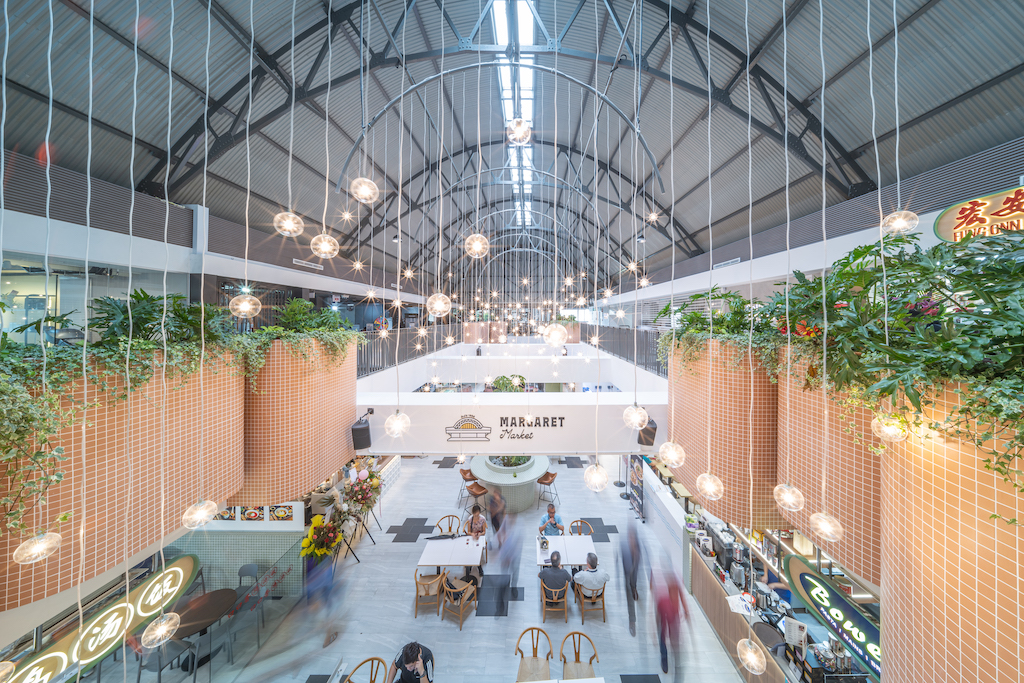 Oldest market Margaret Market at Queenstown has a revamped modern space featuring a curated selection of good food, wholesome produce, and fitness and health services for visitors and residents alike to gather and mingle.
Margaret Market takes over from what used to be the former Commonwealth Avenue Wet Market & Food Centre that was built in 1956 and was the only remaining building in Singapore built by the Singapore Improvement Trust. Gazetted for conservation by the Urban Redevelopment Authority (URA), it now breathes new life as Margaret Market, a new destination set to be the jewel of Singapore's first satellite town of Queenstown.
Margaret Market is a bespoke boutique conserved marketplace that aims to promote healthy minds and bodies. On a monthly basis, look forward to free health screenings for Singapore citizens and PRs aged 60 and above, as well as community programmes, fitness, arts and culture activities made accessible to all walks of life.
The space is also home to a relocated old trade, a Chinese medical hall, affected by the closing of Tanglin Halt. Relocated trades are offered a subsidised rate to set up shop and resume business at Margaret Market, all in the spirit of community. For your fitness and health well-being, there are facilities like Bethesda Medical healthcare clinic, Fung Onn Medical Hall and 24-hour Gymm Boxx.
There are also local brands including Urban Folks with its Australian-inspired jaffles and DIY acai bowls; The Homme Baker and its artisal cakes; Margie bistro bar serving up local tacos and sides; Cu.Ra.Te specialising in seasonal fruits and vegetables; Creamier dessert parlour and Ya Kun Kaya Toast for local breakfast treats.