Need to change attitudes towards dementia
National survey shares that 72 percent of persons with dementia feel rejection and loneliness, while 50 percent feel they cannot be open with others regarding their condition.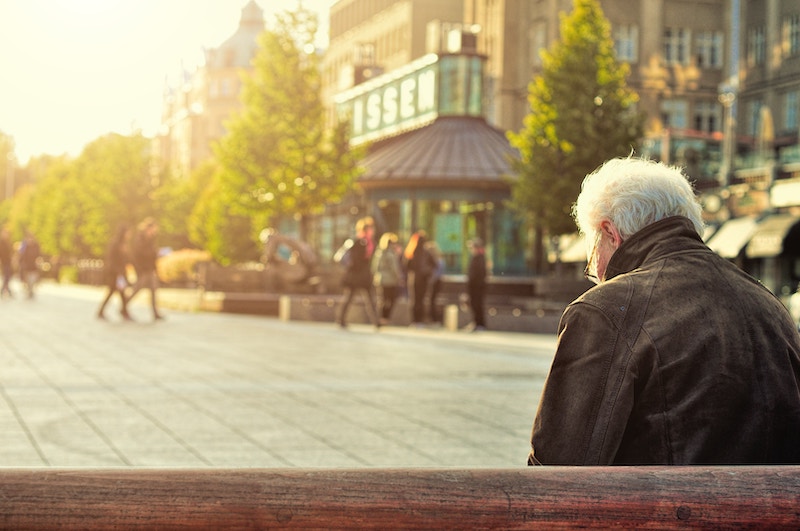 Nearly three in four persons with dementia feel rejection and loneliness, and more than one in two feel they are treated by others as less competent, according to the first national survey on the condition in Singapore.
The survey done by the Singapore Management University (SMU) and the Alzheimer's Disease Association (ADA) also found that nearly 30 percent of caregivers feel embarrassed while caring for their loved ones with dementia in public and more than one in 10 feels that others around them seem awkward. The survey polled 5,679 respondents in January, including dementia patients, caregivers and the general public.
Jason Foo, CEO of ADA, said: "Stigma affects more than just the quality of life for persons with dementia and their families. It really emphasises that we should use the right type of language, show more empathy for persons with dementia and their caregivers, and aim to integrate persons with dementia into the society by building dementia-friendly communities to support them."
The findings found that those who have no connection to dementia have the highest stigmatic attitude towards Alzheimer's disease and other related dementias. Among the general public, males were found to be significantly more stigmatic than females, while those aged 70 and above are more stigmatic, followed by those aged 21 to 39, and those aged 40 to 69.
While almost 60 percent of the general public and persons with dementia said "yes" to incompetency in persons with dementia, 90 percent of caregivers disagreed that loved ones with dementia are incompetent.
Bringing more awareness to dementia
The survey found that 57 percent of the general public rate themselves low in dementia knowledge and feel uncomfortable interacting with persons with dementia. Almost 44 percent feel frustrated with not knowing how to help people with dementia.
However, nearly eight in 10 of all respondents want to do more to improve the lives of persons with dementia. In fact, 73 percent think that persons with dementia can still enjoy life and that more can be done to improve their quality of life.
"We need to strive towards changing the mindset of society and break stereotypes. All of us should not focus on their (persons with dementia) deficits, but on what they can still do with their remaining abilities. It's important to recognise that they can still lead purposeful and meaningful lives," added Foo.
Added Rosie Ching, senior lecturer of statistics at the SMU's School of Economics, said that she approached ADA to work together in exploring Singapore's dementia landscape. "I've had my students sharing of their grandparents and relatives with dementia. My own beloved great-grandmother died of this when I was an undergraduate and her suffering during the 90s is something I'll never forget."
One in 10 people aged above 60 in Singapore has dementia, according to the Institute of Mental Health, with the condition affecting half of those above 85. This translated to an estimated 82,000 cases locally in 2018. The number is expected to go beyond 100,000 by 2030.
To combat this stigma, ADA will be launching a nationwide dementia awareness campaign in June, starting with a set of dementia-language guidelines followed by roadshows, events, talks, videos and culminating in a public event on September 21 during World Alzheimer's Day in commemoration of World Alzheimer's Month in September 2019.
** The survey results are available at www.screeningstatistics.com/alzheimers/.
How to interact with someone with dementia? 
Some tips:
• Use short and simple sentences.
• Speak clearly; use a friendly and caring tone.
• Speak at a slower pace; ask one question at a time and be patient.
• Avoid questions that start with "Do you remember?".
• Use open-ended questions. Be flexible to modify questions to closed-ended ones if they struggle to answer. E.g. Modify from "Where do you stay?" to "Do you stay in Yishun Ring?".
• Do not argue or correct them.
• Maintain eye contact.
• Put on a smile.
• Use visual aids to help them understand or express themselves.
(** The information above came from the  "Forget Us Not" Guide.)
---