New one-stop travel site, travel credit card
With air travel opening up, OCBC is going into the space of online travel booking.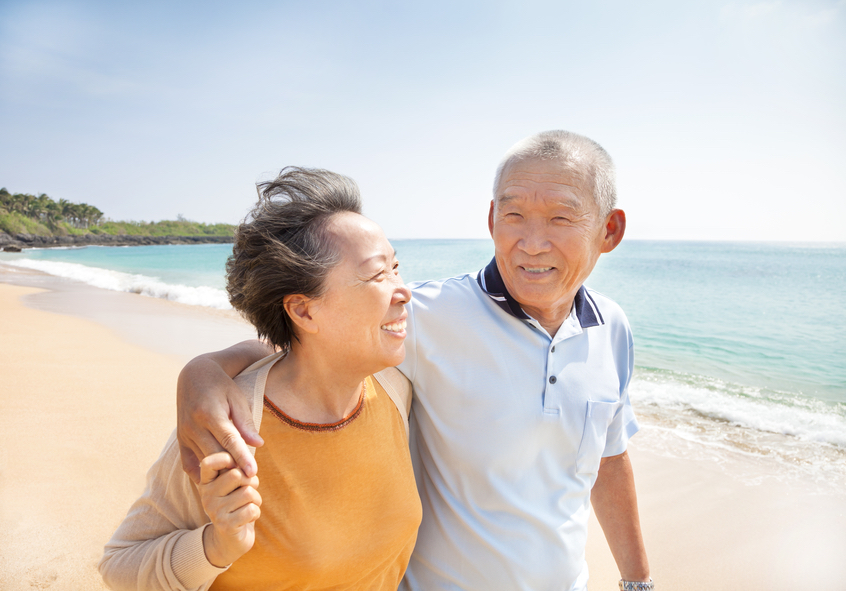 With Singapore announcing the opening up of air travel with more quarantine-free travel destinations, OCBC Bank has launched two new travel-themed propositions for customers who have been looking out for tourism opportunities since the Covid-19 outbreak.
The Bank will be rolling out a new one-stop travel site, Travel with OCBC, by November. Customers can book airline tickets, hotels and car rentals on this new portal and they can do so using their OCBC reward points and OCBC Bank's credit or debit cards.
Travel with OCBC will list an extensive selection of products across more than 550,000 hotels and resorts, 800 airlines, as well as 200 car rental locations. Unlike other online travel portals, Travel with OCBC will list hotel prices, without marking up the prices for commission. Covid-19-related travel insurance, as well as booking of pre-travel Covid-19 tests, will soon be made available with the travel portal as well.
Aside from the usual bookings, Travel with OCBC will be leveraging Big Data to rethink customers' traveling experiences. For instance, the portal will analyse booking patterns to match customers to the best hotels and flights.
To smoothen the customer journey, Travel with OCBC will be integrated into the OCBC Digital, and accessible from OCBC Pay Anyone and OCBC Digital mobile banking apps, as well as on the Web with customers' existing OCBC digital banking credentials, so there's no need to go through the hassle of creating another account on the portal.
Customers can utilise their OCBC reward points and miles (OCBC$, Travel$ and Voyage Miles) accumulated from their various OCBC credit cards to redeem for purchases on the portal. This will help customers circumvent the typical 'black-out periods' – peak tourism seasons where airlines and hotels typically do not allow for point redemptions. Furthermore, customers can also use their OCBC credit and debit cards on the portal, or via OCBC Pay Anyone app where their cards are automatically provisioned for use. This allows customers to charge their OCBC cards via the app securely and conveniently, without the need to remember their card details.
Customers can also increase their credit card spending limit, authorise overseas usage, monitor credit cards for any suspicious activities and even suspend or cancel your cards – all within the same ecosystem.
The Bank will also launch a new travel-themed credit card, the OCBC 90°N VISA Credit Card, on October 15, 2021, which will be the first such card launched in Singapore since 2019 and will offer one of the highest air miles earn rate in popular daily spending categories such as groceries, food delivery and online streaming services among credit cards locally.
With every dollar spent using the OCBC 90°N VISA Credit Card, customers will earn reward points called Travel$, which can be converted to one air mile. During the launch promotional period (October 15, 2021 to January 15, 2022), customers can earn four times reward points for their subscription to online streaming services, food delivery, online retail stores, grocery shopping and all other transactions in foreign currencies. On the travel front, customers can earn six times reward points for all bookings via other selected travel partners.
The new OCBC 90°N VISA Credit Card allows users to redeem their miles at a smaller block of just 1,000 miles, instead of the industry norm of 10,000 miles. On top of that, customers will not need to pay the usual conversion fee of S$25 to redeem their miles. All miles earned using the credit card will have no expiry date – a key feature that will give cardmembers more flexibility in planning mile redemption without rushing to meet the expiry date.
A unique feature of the OCBC 90°N credit card is that it allows customers flexibility to choose different credit card reward types, unlike other credit cards where customers are tied to one type. Travel$ earned can be converted into:
Miles: One Travel$ can be converted into one mile.
Cashback: Cardmembers can also opt for cashback. 1,000 Travel$ can be converted into cashback of S$10.
Reward points: Those who prefer to use their reward points directly can convert 1,300 Travel$ into S$10 shopping vouchers from various partners.
The OCBC 90°N VISA Credit Card also has a built-in led indicator that lights up when you use it for contactless payments.
Launch promotion
1. Travel with OCBC
Non-OCBC Bank customers will be able to access Travel with OCBC online portal once they sign up for any OCBC Bank credit or debit card and new customers (who did not own an OCBC credit card previously) using OCBC 90°N VISA Credit Card will be given a welcome voucher of S$100 which they will be able to utilise immediately when they make any bookings on the portal. Existing OCBC Bank customers will be given a welcome voucher of S$60.
2. OCBC 90°N VISA Credit Card
Reward points earned per dollar spent:
Spend categories

 

Promotional launch period

(Oct 15 2021 – Jan 15 2022)

Travel partners

(Agoda, Expedia, KKday)

6
Online streaming/entertainment

(Netflix, Disney+, Spotify, Prime, Viu, Audible)

4
Online retail stores

(Lazada, Shopee, Taobao, Amazon, Qoo10)

4
Food delivery

(GrabFood, Foodpanda, Deliveroo, Oddle)

4
Groceries

(NTUC FairPrice, Sheng Siong, Cold Storage, Giant, Redmart)

4
Spend in foreign currency
4