New programme integrating cancer and geriatric care puts spotlight on patients in their golden years
Six in 10 had a change in treatment plans after going through the programme, study shows.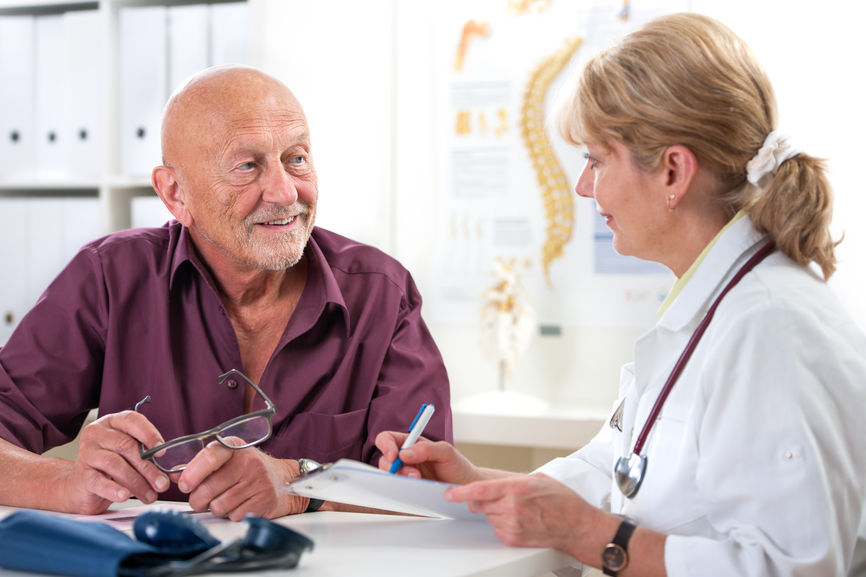 As the proverb goes, it takes a village to raise a child. Yet the same concept of roping in an entire community of people is also pertinent when it comes to caring for older adults with cancer.
For over three years now, a multidisciplinary team of healthcare professionals have staffed the Geriatric Oncology LongituDinal End to eNd (GOLDEN) programme, the first of its kind in Singapore. It has now been renamed as the NCIS Geri-Onco GOLDEN programme.
This programme for cancer patients aged 65 and above provides end-to-end clinical care from cancer diagnosis to the end of treatment. It was conceived through the collaborative efforts of the National University Cancer Institute, Singapore (NCIS) and Ng Teng Fong General Hospital (NTFGH) and received a grant from JurongHealth Fund from 2019 to 2023.
The programme is unique as it brings together expertise from oncology to geriatric medicine to allied health in order to address the complex needs of this group of patients, who may also grapple with multiple comorbidities, functional limitations and/or cognitive impairment.
The GOLDEN programme was started by NCIS at the National University Hospital (NUH) in August 2019 and expanded to NTFGH – all part of the National University Health System – in November that same year in order to expand its reach further west.
A parallel GOLDEN programme workflow was initiated in NTFGH with a multidisciplinary team to identify suitable patients for referral to the programme. Adjunct Associate Professor Francis Ho, head and senior consultant, Department of Radiation Oncology, NCIS, said: "Given that the provision of care for older adults with cancer presents the unique challenge of requiring expertise in both oncologic and geriatric issues, most cancer programmes are still lacking in terms of meeting the complex needs of these patients.
"Consequently, in recent years, there has been an increasing urgency to address that through training and subsequently, the introduction of dedicated geriatric oncologic models of care delivery."
Dr Nydia Camelia Mohd Rais, consultant, Division of Geriatric Medicine, Department of Medicine, NTFGH, said: "Tailoring treatment to the older person's health status, taking into consideration their values and preferences, is crucial to ensure good outcomes for our patients. In addition, akin to preparing for a marathon, pre-emptive interventions such as adjusting their chronic medications, exercise programmes and nutritional support can also help to improve their physical and mental function, and enable the older adults to better tolerate and complete cancer treatments successfully."
A/Prof Ho said that prior to the set-up of this dedicated service for older adults with cancer, most doctors would not have any qualms about a patient's functional and fitness status as long as the patient is able to walk into the consultation room. In fact, most oncologists would treat older cancer patients the same way as patients of other age groups as long as patients were deemed fit.
He said: "Most older cancer patients are worried that their age determines their health and treatment outcomes, but one's chronological age should not be the sole determinant of whether a patient is suitable to undergo cancer treatments."
Dr Matthew Chen, consultant, Division of Geriatric Medicine, Department of Medicine, NUH, agreed that two people of the same chronological age may have completely different health and mental states. This is why it is important to treat the older person as a whole rather than focus on the illness itself, he stressed.
Now with more information gleaned from assessments and closer follow-ups, medical interventions can be personalised to be more aligned with patients' needs and fitness levels.
How GOLDEN programme works
Currently, all cancer patients aged 75 and older seen at NCIS are screened on their first visit with a Geriatric 8 questionnaire – comprising eight questions from food intake and weight loss, to mobility and health status – to identify those who would benefit from a comprehensive geriatric assessment.
For patients who score 14 points or less, a memo will be sent to their primary oncologist through the hospital's electronic medical record system to highlight their potential suitability for the GOLDEN programme.
Before starting on any cancer treatment, patients in this programme will undergo a comprehensive geriatric assessment with a case manager or nurse to determine their health state. The holistic assessment covers domains including functional status, falls, cognition, sensory impairment, social support, nutrition, psycho-emotional status, assessment of comorbidity and medication review.
This is followed by an appointment at the one-stop Geriatric Oncology Clinic, where they would be seen on the same day by members of the multidisciplinary team including an oncologist/geriatrician, dietitian, physiotherapist, occupational therapist and medical social worker, depending on their individual needs.
This entire process could last four hours or more in a single visit, but with the adoption of telemedicine in 2020 due to COVID-19 – where the patient or caregiver is interviewed via a telephone or video call up to two days prior to the clinic appointment – the visit duration has been shortened to under three hours.
At NTFGH, the team also leveraged healthcare's pivot to virtual consults and implemented a dual consult clinic model, where the patient sees both the geriatrician and the oncologist in the same consultation; the geriatrician being physically present in the clinic while the oncologist joins in a teleconsultation via video. This facilitated communication between the patient and the healthcare professionals, allowing any concerns or misconceptions to be addressed in that clinic session. Adjustments to existing chemotherapy regimens can also be discussed and recommended on the spot.
The NCIS Geri-Onco GOLDEN programme also encompasses another initiative targeting a similar group of patients who are at least 65 years old. The Management & Innovation for Longevity in Elderly Surgical Patients (MILES) programme, which started at NUH in 2017, aims to enhance peri-operative care for older adults requiring elective major surgery.
Associate Professor Alfred Kow, head and senior consultant at NUH's Division of Hepatobiliary & Pancreatic Surgery, who is also the clinical lead for the MILES programme, said: "Older patients are generally at higher risk of developing frailty and that increases the risk of complications after surgery. Careful evaluation of pre-operative frailty and prehabilitation in the form of nutritional support, prescribed exercise regimens and psychosocial support have been shown to reverse frailty pre-surgery and can help such patients to achieve optimal post-surgery recovery. Our MILES nurses, who are specially trained to care for geriatric surgical patients, are central to the success of the programme as they do the initial evaluation of the patient and coordinate the whole care process from the pre-operative to post-operative period."
Cancer patients needing surgery under MILES can experience streamlined care within the NCIS Geri-Onco GOLDEN programme to ensure seamless care between the surgical, geriatric and medical oncology teams and for best clinical outcomes.
"We have also seen a much higher proportion of patients in the programme who can complete their pre-operative and post-operative chemotherapy, likely due to improved fitness," added A/Prof Kow, who is also senior Consultant in the Division of Surgical Oncology at NCIS.
During cancer treatment, patients in the GOLDEN programme are also monitored closely via telemedicine for treatment-related toxicities.
What a study shows
A feasibility study published in The Oncologist on February 13, 2023 showed that of the 777 patients enrolled in the GOLDEN programme over two years, 61 percent had a change in their cancer treatment plans after being put through the comprehensive assessments, with the majority "receiving an attenuated treatment regimen in view of their risk of treatment-related toxicities", the paper noted.
An example of this is if a patient was initially scheduled to get both chemotherapy and radiation at the same time but is assessed to be frail, the medical team may recommend that his primary oncologist use only one treatment modality.
Another way in which the oncologist may help some patients tolerate side effects better is to reduce the number of drugs prescribed or the intensity of treatment.
Patients in the study ranged in age from 65 to 95, with the median age at 73. Close to nine in 10, or 86.6 percent, of the patients had early-stage cancers, with the rest battling advanced cancers. Based on the comprehensive geriatric assessment, 43.4 percent of the patients were pre-frail and 11.7 percent were frail, with five or more domains of concern.
Dr Angela Pang, visiting consultant, Department of Haematology-Oncology, NCIS, who also helmed the study, said: "Close to 70 percent of the patients in the geriatric medical oncology arm of the study were found to have geriatric syndromes such as cognitive impairment, falls and polypharmacy that would have been missed if a comprehensive geriatric assessment was not performed. These may be overlooked when the focus is solely on treating the cancer, and represents lost opportunity for management and treatment, especially when geriatric syndromes have been associated with adverse health outcomes."
A/Prof Ho said that the main goal of the programme is to support such frail older patients with interventions and to support them at each stage of their cancer journey.
The study showed that seven in 10 patients were seen by a medical social worker for psychosocial and financial support, close to half consulted a dietitian for nutrition advice and close to four in 10 underwent a medication reconciliation and review with a pharmacist.
About one-fifth of patients saw a physiotherapist for exercise recommendation and a similar proportion saw an occupational therapist for falls prevention and activity adaptation. Of the 233 patients in the study who completed the patient satisfaction survey, 226 (73 percent) responded that they had benefited from the programme. Of the 231 who completed a questionnaire developed to assess the quality of life of cancer patients, 97 (31.5 percent) reported an overall improvement in their global health status, while 118 (38.3 percent) maintained their global health status after being enrolled in the GOLDEN programme.
Dr Chen, who is the geriatric medicine lead for the GOLDEN programme at NUH, said: "As a multidisciplinary team, we adopt a comprehensive approach that considers not just the physical health of the older person with cancer, but also their psychosocial and functional needs. This helps to identify and manage potential health risks or previously undiagnosed health conditions. The outcome of our assessment is not just meant to aid oncologists in their decision-making when it comes to treatment, but to kick-start conversations on how to better battle cancer together."
Dr Nydia added: "With the right resources and support, our older adults with cancer can go from 'surviving with cancer' to 'thriving with cancer'."
The latest figures from the Singapore Cancer Registry's 2020 annual report, released on  December 23 last year, show that there had been a shift towards a greater proportion of cancer diagnoses among the older age groups.
The proportion of diagnoses at the age of 70 and above had doubled from 16.3 percent in the period 1968 to 1972 to 38.2 percent in 2016 to2020. The median age at diagnosis had also increased from 58.7 years to 66 years during these two periods. The risk of developing and dying from cancer increased with age as age-specific incidence and mortality rates rose with age.