Nicotine replacement therapy
Suitable for cutting down gradually and quitting abruptly.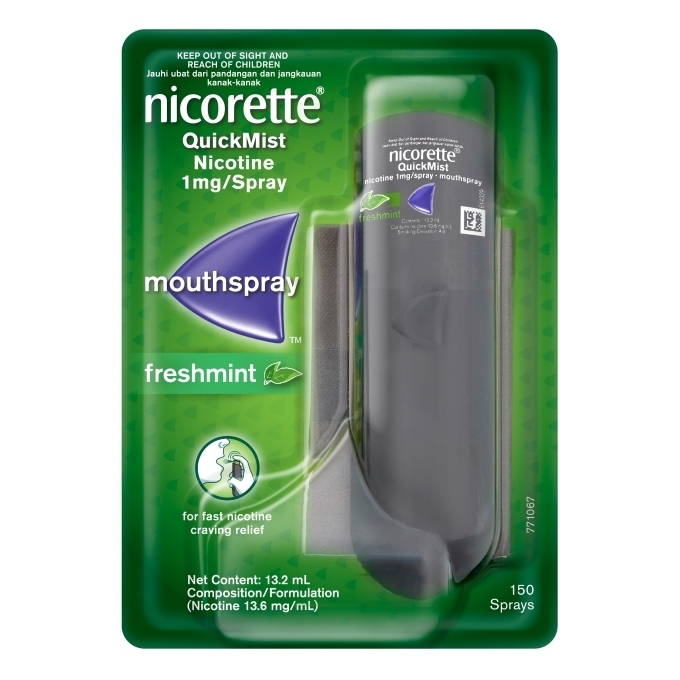 Johnson & Johnson has debuted its latest Nicorette-brand nicotine replacement therapy solutions called Nicorette QuickMist, a portable, handheld mouth spray designed to start relieving cravings from 30 seconds.
Suitable for cutting down gradually and quitting abruptly, Nicorette QuickMist is equipped with a mechanical spray pump to deliver 1mg of nicotine per spray. It is expertly designed for nicotine to be rapidly absorbed through the lining of the mouth with each spray, allowing a faster onset of relief for cravings and other withdrawal symptoms experienced when quitting.
"Patients with nicotine withdrawal often find it challenging to quit for good. Relapse is a common issue due largely to the nicotine dependency derived from their smoking habit. Most patients start the journey to quitting totally unaware support is available beyond willpower alone. Nicotine replacement therapy is proven to support smoking cessation," said Dr Ashley Barlow, senior director, head of medical affairs and clinical sciences, Asia-Pacific.
There are also two other Nicorette formats including Nicorette Invisi Transdermal Patch and Nicorette Icy Mint Medicated Chewing Gum.
** The product in fresh mint is available islandwide at local pharmacies (including Guardian, Watsons and Unity) or under a doctor's prescription for S$59 (for 150 sprays).