NSA Roadshow goes virtual
The week-long event promotes lifelong learning opportunities.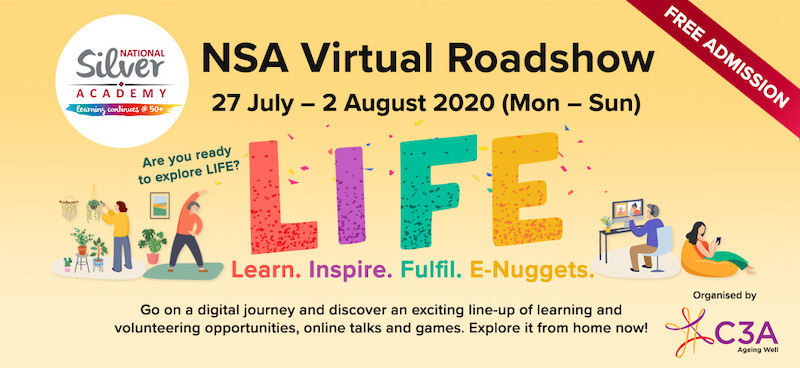 The Council for Third Age (C3A) will be taking its National Silver Academy (NSA) Roadshow online this year. This year's virtual roadshow will be a week-long event which will be held from July 27 to August 2, 2020. The event aims to promote lifelong learning opportunities for those aged 50 and older, and help keep their minds active while they stay connected with the community.
At the event, participants can choose from more than 100 courses offered by over 20 participating education institutions and community-based organisations. Topping off this digital format, there will be daily live talks from guest speakers, online learning resources, a photo exhibition and interactive games specially curated for seniors in collaboration with strategic partners. Admission is free. For more information, go to: www.c3a.org.sg/nsavirtualrs/.
---