Purify your spaces of viruses and bacteria
Sharp's latest air purifier can also remove odour and fit into small closets and shoe cabinets.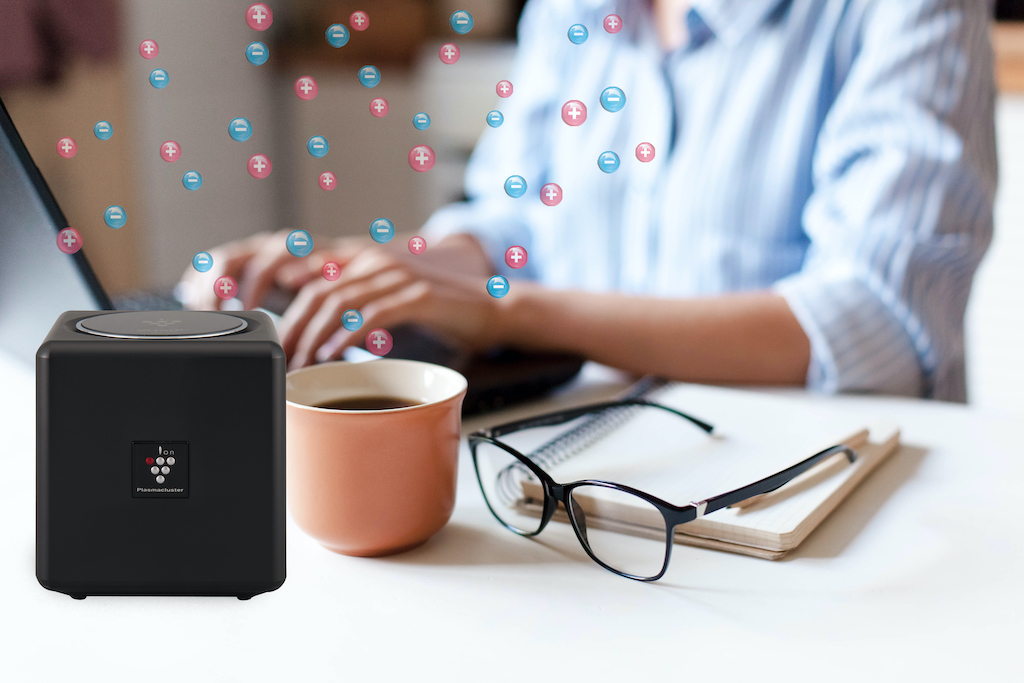 With the proven effectiveness of Sharp's Plasmacluster technology in fighting the airborne novel coronavirus (SARS-CoV-2), Sharp has launched its latest Cube Air Purifier in Singapore to keep spaces at home safe and free from viruses and bacteria. At just 90mm x 90mm x 95mm, this cube air purifier is made perfect to fit into study tables, small closets, shoe cabinets and other personal spaces.
The benefits of the Sharp Cube Purifier include removal of airborne mould, reducing the growth of adhering mould, supressing the activity of airborne viruses and bacteria and adhering viruses, reducing static electricity, supressing the activity of airborne allergens from dust mite faeces and remains, and breakdown and elimination of clinging odours.
The Sharp Cube Purifier is able to emit approximately double the number of ions of up to 50,000 ions when operating under full power. Made to be easily used, it can be wall-mounted or kept standing on surfaces. It can also be operated with mobile batteries, enabling it to be kept in spaces such as cabinets, closets and more, to remove odour from these spaces as well as to keep them safe from viruses and bacteria.
The Sharp Cube Purifier (IG-EX20B-B) comes in black colour and is available for purchase at Sharp's official online stores and authorised dealer stores at S$299.