Singapore Food Festival is on!
The largest-ever Festival Village has local and international foodies as well as immersive dining adventures and Festival-exclusives by culinary talents.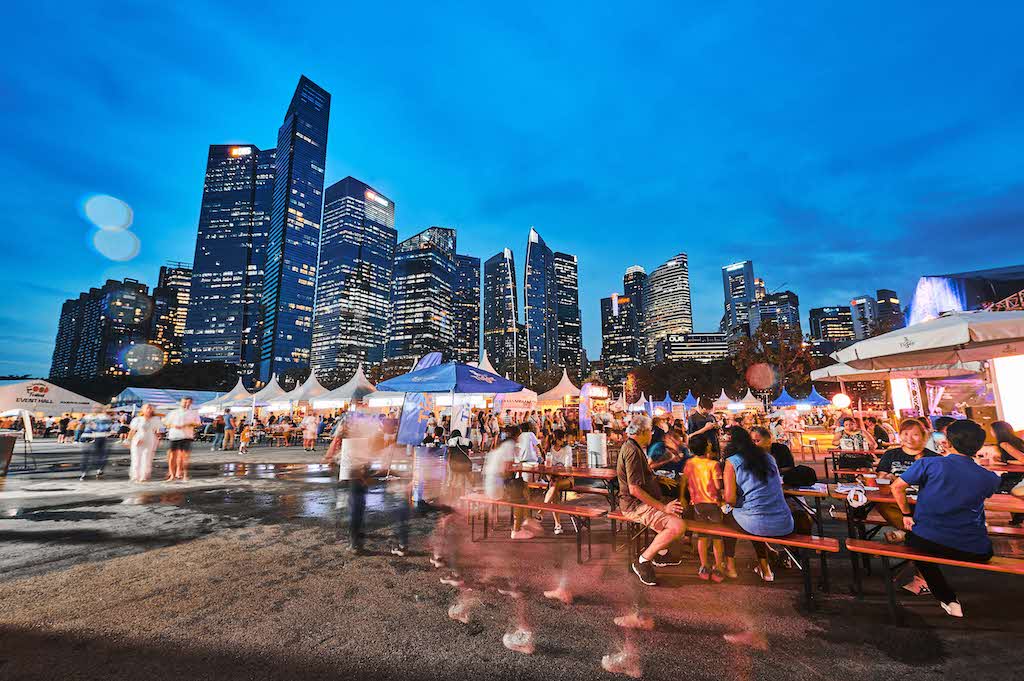 The annual Singapore Food Festival (SFF), a landmark event for avid foodies, is back to celebrate its 30th anniversary from now till July 30, 2023.
To mark the occasion, SFF 2023 will showcase Singapore's indelible food culture, inviting participants to explore its rich past, savour the vibrant flavours of the present, and be inspired by the innovations that will shape the future of dining. The Festival helps to profile Singapore as a world-class culinary destination and supports the growth of our local F&B industry.
Festival highlights include an expansive Festival Village with three new zones – Food Cartel, Sweets Alley and Café Boulevard; islandwide activations like culinary tours, workshops and chef masterclasses; as well as exclusive finds specially created for the event.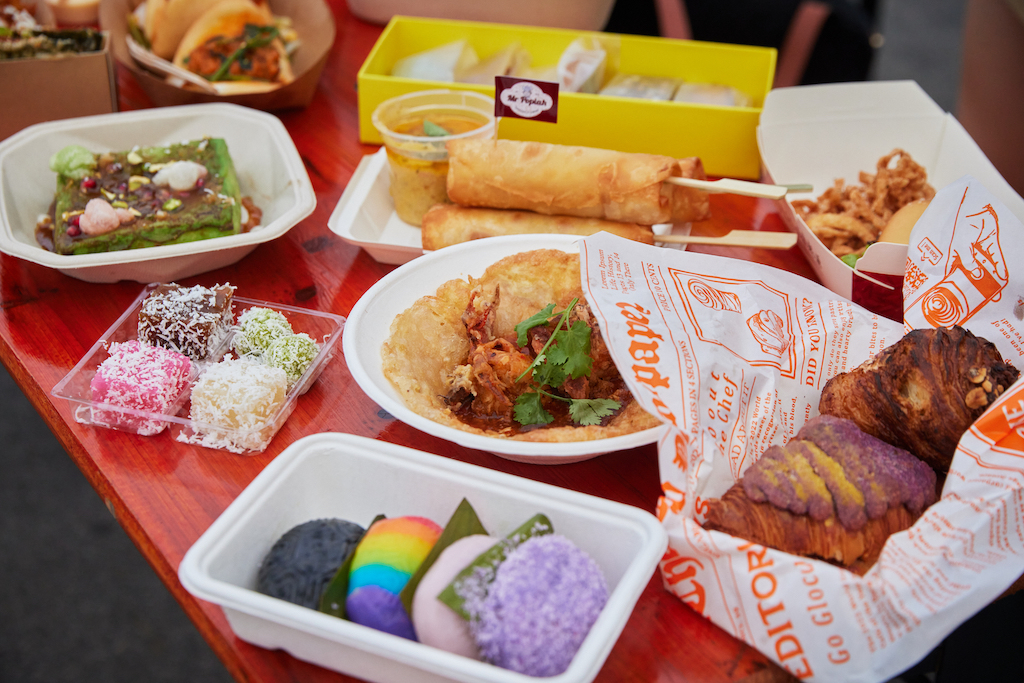 Occupying over 17,000sqm at Bayfront Event Space, the Festival Village will house more than 100 brands, each bringing unique creations to the table. This year's zones include:
SG Food Walk – A nod to Singapore's diversity of flavours, this zone will feature festival-exclusives such as curry chicken fried popiah (thin crepe-like roll) from Mr Popiah and calamari nachos with a remoulade made from belimbing (a fruit native to Malaysia and Indonesia) – a collaboration between sustainability-focused restaurant Kausmo and local fish farm Ah Hua Kelong. Other Festival-only options include papachos (North Indian crackers), veggie bajji (fritter) and prawn mee (yellow noodles) roll by The Black Hole Group; and bakmi hae bee hiam (wheat noodles with dried shrimp chilli paste) from Kulon.
Food Cartel – From pop-ups to bar concepts and masterclasses, foodies can catch their favourite chefs and personalities in action at Food Cartel.
a) Participate in hybrid masterclasses conducted by renowned chefs including Ivan Yeo of Blue Smoke; Eric Neo of the Singapore Chef's Association; Paul Longworth of Rhubarb Le Restaurant; and Shen Tan of Ownself Make Chef. Alongside them will be chefs participating in four-hands collaborations: Dylan Ong of The Masses and Linh of Bon Boocha Vietnam; and Zulfadil Normedi and Muhammad Fadzil of The Black Hole Group.
b) Prepare to get hands-on as granola café Dearborn and Sourbombe Artisanal Bakery join forces to offer food enthusiasts the chance to curate their own customised indulgence – a personalised granola bag or bespoke bombolini, put together from a selection of the brands' best-selling items.
Café Boulevard – A tribute to Singapore's thriving café culture and the passion of local coffee artisans, Café Boulevard features fine coffee and bakes from homegrown names such as oat milk brand Oatside, Le Matin Patisserie, and Hapi Café in collaboration with Pourabucha kombucha.
Sweets Alley – Offerings in this zone are sure to satisfy sugar cravings with a mix of traditional and modern sweets such as Chinese desserts from traditional dessert shop Yat Ka Yan; Nonya-style handmade ang ku kueh (glutinous rice flour skin encasing a sweet or savoury filling) from Ji Xiang Ang Ku Kueh; and artisanal local ice cream company Creamier with exclusive flavours such as sesame tang yuan (glutinous rice balls) and waffled putu piring (palm sugar-filled rice flour cake).
Another Festival Village highlight is SG Mama Shop, a collaboration between local e-commerce platform Food Culture Singapore and Easygo AI Vending Machine. Marrying old and new, modern brands – including the world's first sustainable soy wine Sachi and Made with Passion brands Hook Coffee and Mekhala cooking pastes and sauces – line the shelves in the iconic setting of a recreated mama shop, an important element of Singapore's rich cultural heritage. Festival-goers can also sample old and new generations of traditional beverages and snacks, and purchase exclusive merchandise commemorating SFF's 30th anniversary such as the eco-friendly reusable bag by Sidersonline.
Also, hands-on gourmands can pick from a curated line-up of workshops including Indie Singapore Tours' Market, Mingle, Mixology tour, which brings participants to Tiong Bahru market for fresh herbs for their own concoction. Those looking for a sugar rush can join pastry chef Yeo Min of Pastories in Joo Chiat for a heritage shophouse cake workshop; or make traditional min jiang kueh (peanut pancake) with halal-certified Munchi Pancakes at Lau Pa Sat.
The spotlight shines brighter on the beverage segment at the Festival this year, a reflection of the rising trend of microbreweries and distilleries in Singapore. Apart from the thirst-quenching offerings by the likes of Papa Doble, Archipelago Brewery and The 1925 Brewing Co at the Festival Village, SFF fringe event Brewnanza Fest by Brewlander will showcase over 100 unique craft beers at the same spot from August 3 to 6.
Entry passes to the Festival Village start from S$8. Festival-goers can check out www.singaporefoodfestival.sg for the full list of experiences and ticketing information.
(** PHOTO CREDITS: Singapore Food Festival)