Singaporean retirees regret not planning earlier for retirement
A new Manulife survey shared that some of those wish they had invested in a retirement plan.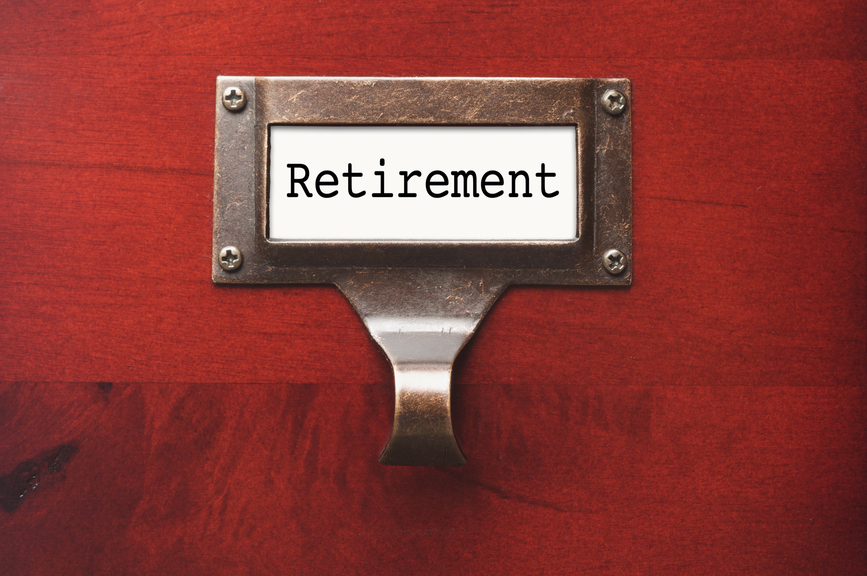 A new Manulife survey on Singaporeans' retirement saving priorities and attitudes has revealed that 72 percent of retired respondents regret not saving for retirement sooner and almost half of them wish they had invested in a retirement plan.
The survey conducted early this year polled 1,000 Singaporeans aged 21 to over 60, across a spectrum of working adults, pre-retirees and retirees, to uncover the status and sentiments of those about to retire versus those already in their golden years.
Retirees' retirement regrets
Most retirees regret not saving earlier and not saving up more. Retiring around the average age of 59, one in five respondents find themselves dissatisfied with their retirement savings. The survey showed that the average retirement savings among retired respondents is S$599,000. Two in three retirees wish they had started planning financially for retirement at least eight years prior to when they began taking active steps, at around age 39.
In an ill-fated case of expectations versus reality, Singaporean retirees indicated that they've experienced a decline in their standard of living, with one in four having adopted lifestyle changes and consciously spending approximately S$1,500 less every month. Half of the respondents regret not investing in a retirement insurance policy earlier on in life.
Today, one in three retirees continue to work post-retirement to increase their savings, and one in two indicated the need to supplement their Central Provident Fund (CPF) savings with other sources of income. Based on their current savings, one in four retirees are not confident in living out the rest of their retirement in comfort.
Retirement confidence low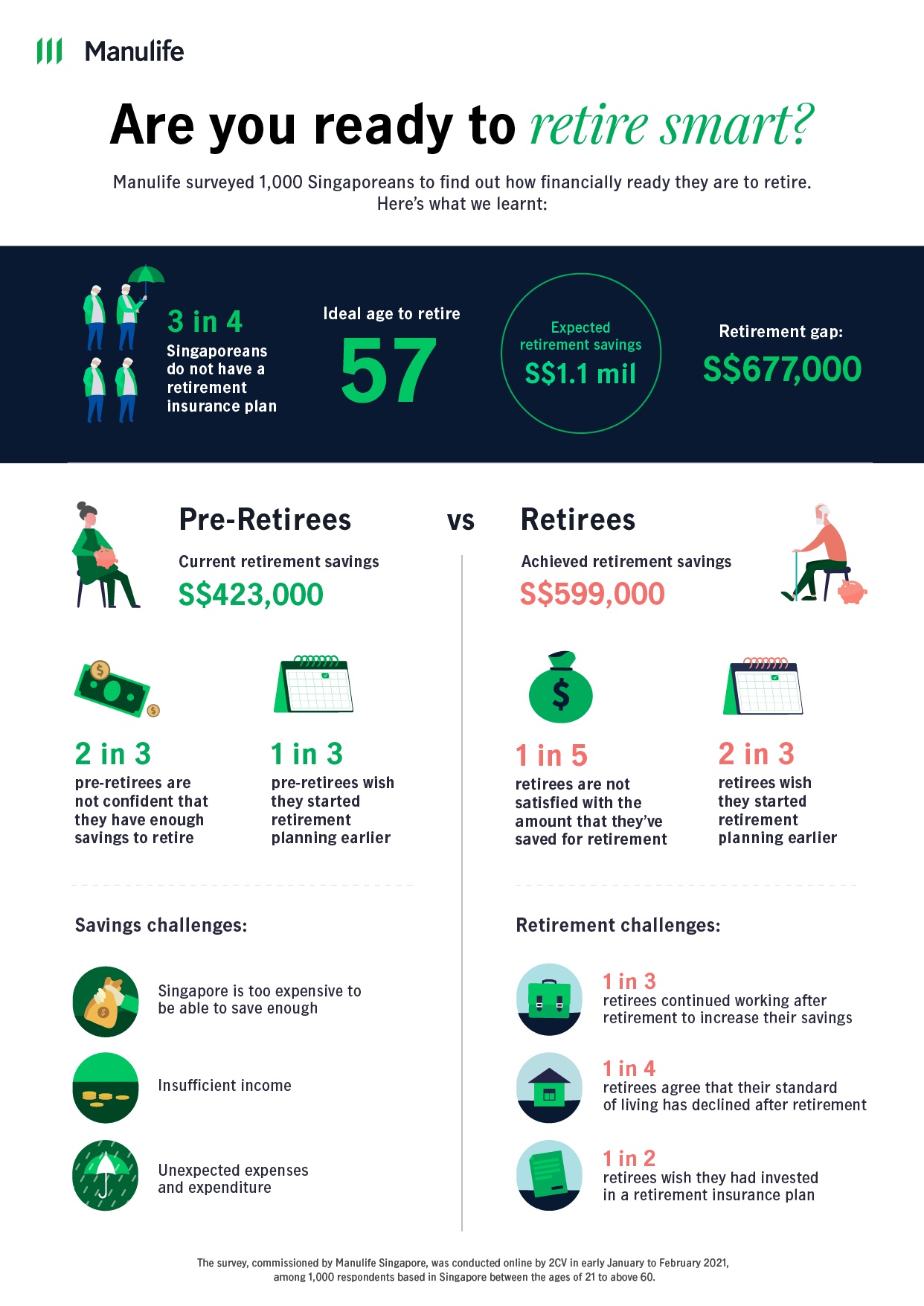 While the ideal age for retirement was identified as 57 years old, pre-retirees inching towards their dream retirement age are not confident in their prospects.
The current average retirement savings among pre-retirees is S$423,000. When asked about the ideal savings needed to retire comfortably, most respondents indicated S$1.1 million, revealing an average retirement savings gap of S$677,000.
Close to one in two respondents aged 40 to 59 said they wish they had started financial planning much earlier, with only 38 percent in this bracket believing they have enough to retire comfortably. Reasons for having a later-than-desired start to saving include the high cost of living in Singapore (65 percent), insufficient income (49 percent), and unexpected expenses and expenditure (44 percent).
With a current savings gap of over 60 percent, 37 percent of respondents believe that their standard of living will face an inevitable decline post-retirement. Almost two in three Singaporeans expect to continue working in retirement, though many are still hopeful about pursuing leisure activities in due time. Amongst the top anticipated pursuits for life in jubilee are spending more time with family and friends (58 percent), picking up a hobby and fulfilling a passion (49 percent), and volunteering (42 percent).
"Against the backdrop of our nation's rapidly greying population – with one in four Singaporeans ageing past 65 by 2030 – the time for us to future-proof our finances is now. No matter what life stage you are at, it is never too late to start planning for your retirement. We all want to have a good quality of life in our golden years with the freedom and flexibility to spend on priorities and safeguard against unpredictabilities.
"The uptick in retirement planning literacy as revealed by our study is heartening, but more still needs to be done to help current and future generations better grasp the cost of their desired retirement, and the corresponding steps that they will need to take to secure that lifestyle," said Dr Khoo Kah Siang, CEO of Manulife Singapore.