Swimming programme for stroke survivors
ABLE has resumed its programme and is open for those below 67.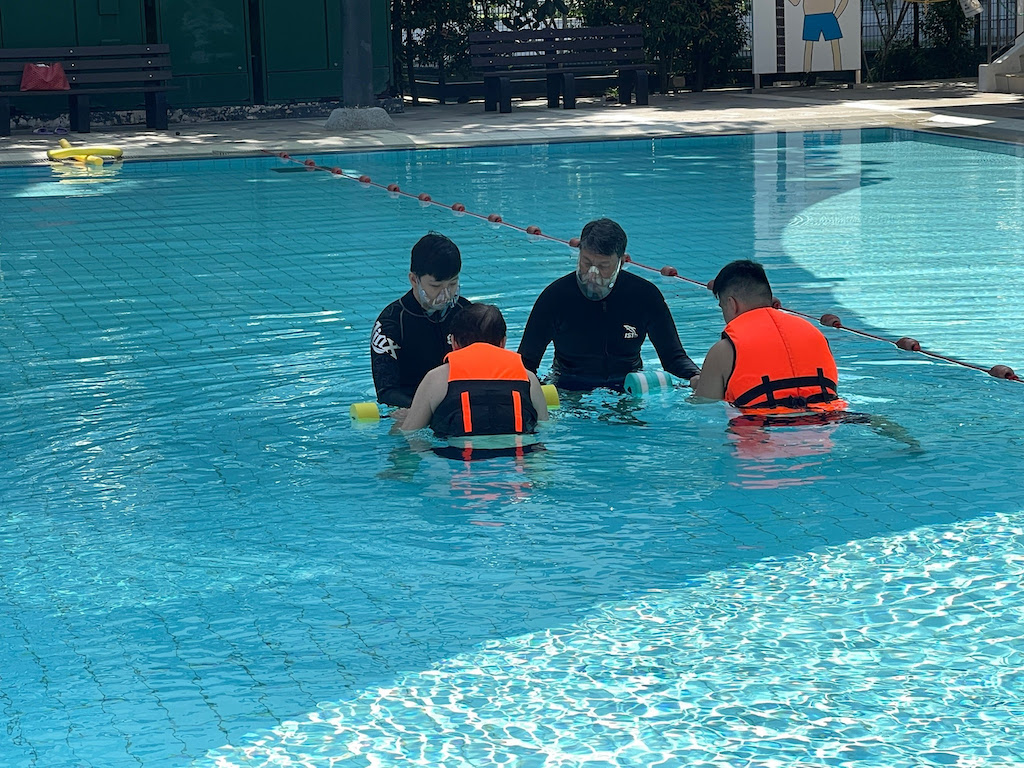 Social service agency ABLE has resumed its swimming lessons for stroke survivors. The programme is open to anyone below the age of 67. Due to COVID, the programme took a pause.
This specialised programme which started in May 2019 marked the first time an organisation offered swimming classes to adults with disabilities. At the time, the classes opened with eight clients and slowly expanded to serving 12 clients over two sessions weekly. This was to cater to the individualised needs of the clients and to adhere to pool capacity restrictions. The swimming programme falls under one of ABLE's parent programmes, I'mcapABLE. It entails reengagement and leisure exploration for clients who have no prior exposure or would like to relearn the sport. Alongside each of the clients, there is one volunteer supporting them.
"Our clients are happy that we started this programme. The coach is trained to work with people with disabilities. Our clients and family caregivers are eased knowing that a professional is equipped with the skills and has patience to help them," said Stephanie Bracken, programmes executive at ABLE.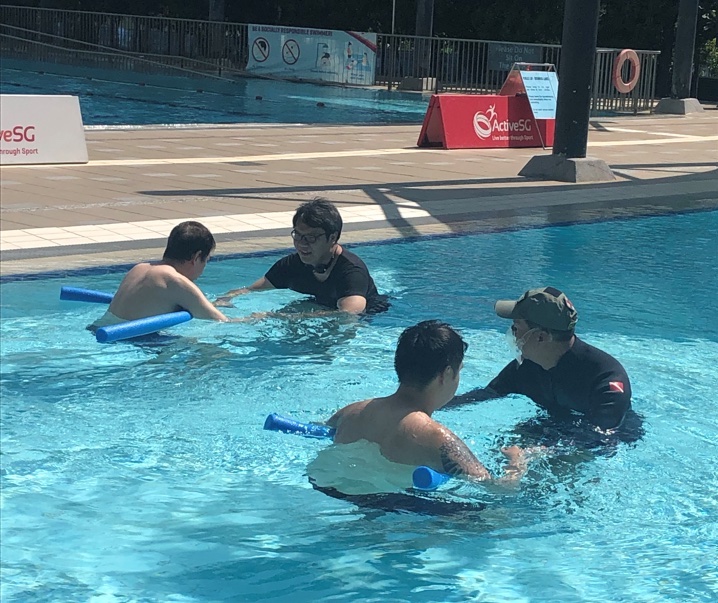 With the resumption, the programme this year will have four cycles, with each cycle consisting of 10 sessions, once a week on Thursdays at Pasir Ris Swimming Complex. So far, ABLE is unable to enroll more than four clients at any one time as the programme has a shortage of volunteers. According to ABLE, many clients have voiced their excitement to return to the pool as it has helped them in the rehabilitation journey. Some even noted that their walking has improved since their stroke.
"The aqua activities are done to help clients with their balancing, strength, pain management and serve as a good cardio exercise. As a special needs coach, I find it very meaningful hearing client testimonies on how this programme has improved their daily lifestyle," said Michael Soong, swim coach.
Each client is given a personalised swimming plan that encourages the use of their weaker side in the water. This focuses on strengthening their muscles and allows them a safe environment to exercise. ABLE clients can also gain water confidence and practise their breath work. The next intake for June is still open. To participate in the programme, you have to be enrolled in ABLE's services and the case manager will need to assess you. The programme costs S$400 without subsidy and to obtain subsidies, you will have to go through means-testing. To find out more about the programme, e-mail: enquiries@able-sg.org.
For this programme, ABLE is also looking for volunteers age 21 and above to be in the pool with the physically-challenged clients, so that more swimming slots can be opened up for clients. The volunteers are not required to know how to swim as the lessons are done in a learner's pool. The main role of a volunteer is to do mirror coaching, which means following what the coach does and ensuring the client is focused and that their form is good. Volunteers are needed every Thursday, 10am to 12pm at Pasir Ris Swimming Complex. If interested, e-mail to: ilovevolunteering@able-sg.org.