A look at what's in store after the Circuit Breaker ends.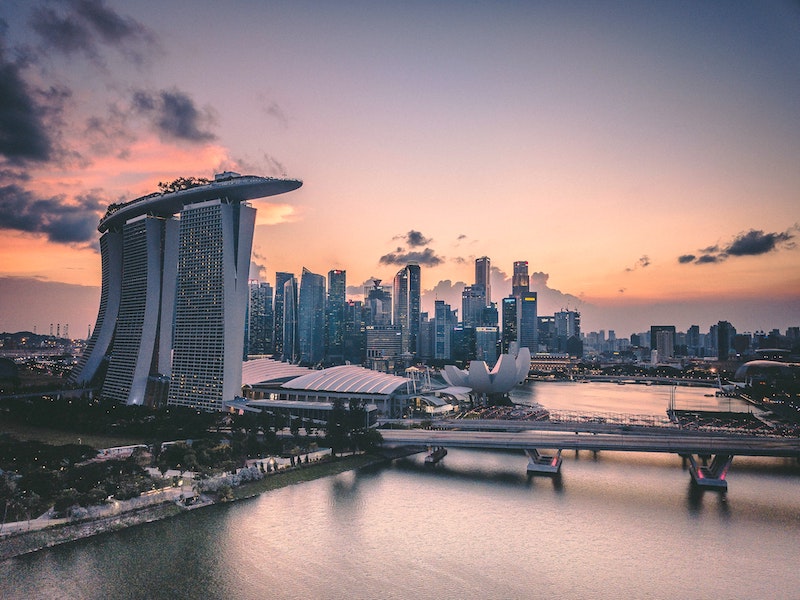 With Singapore's Circuit Breaker to end on June 1, 2020, the multi-ministry taskforce shared that the economy would then be reopened gradually in three phases. This does not mean we are returning to life before COVID-19, but rather, "we must get used to a new normal with the widespread adoption of safe management measures and technology so we can carry out our daily activities safely", said the taskforce. This also will mean that "with more activities and interactions, we are likely to see a rise in new community cases".
So, what does this mean for seniors for Phase 1? Everyone should continue to leave home only for essential activities, and should wear a mask when doing so. As seniors are considered a vulnerable group, they are encouraged to stay at home as much as possible.
PHASE 1 (to be implemented from June 2, 2020)
More Singaporeans will get to return to work, starting with businesses that operate in settings with lower transmission risks.
Selected services namely motor vehicle servicing, aircon servicing and basic pet services (including basic grooming, physiotherapy and rehabilitation services) will resume.
Hairdressers and barbers will also be allowed to resume offering all hairdressing services, beyond the basic haircut services.
However, most retail outlets and other personal services, and dining in at F&B outlets will continue to be disallowed.
We should continue to limit our contacts with others outside of our household. However, each household will be allowed to visit their parents or grandparents staying elsewhere. Each receiving household should limit such visits to only one per day, and to not more than two persons who must be from the same visiting household. As part of this policy, dropping off children at grandparents' homes for childcare will also be allowed, subject to the same limit of two visitors from the same visiting household per day.
Places of worship can reopen for private worship, with up to five members of the same household praying together at any one time. Families can continue to gather for wakes and funerals, with no more than 10 persons at any one time.
Other non-essential activities and social gatherings will remain prohibited.
Sports and recreation facilities will remain closed.
Healthcare services such as specialist outpatient services, medical procedures, allied health services, community-based services, and chronic disease management will resume, prioritised by healthcare providers based on medical necessity and available capacity while maintaining appropriate safe distancing and precautionary measures. Some examples include surgeries for advanced cataracts, joint surgeries for patients with severe impairment, cancer screening and surveillance services including scopes for high-risk groups, ongoing dental procedures with guidance to minimise aerosol-generation, and diabetic foot screening.
Preventive health services, such as flu vaccinations, will recommence.
Complementary healthcare services will resume for one-to-one sessions and by appointment, and Traditional Chinese Medicine (TCM) needle acupuncture will be allowed for all conditions.
The current measures limiting the scope of senior services and senior-centric activities will remain. However, Senior Activity Centres will gradually resume some activities in a safe and controlled manner, to address the psychosocial well-being of seniors with little or no social support.
Community-based centre services for persons with disabilities will also gradually re-open to serve those who need the services, with safe distancing measures in place. Activities, where needed, will be held in smaller groups, and persons who have medical conditions are encouraged to remain at home to receive home-based support.
The Multi-Ministry Taskforce will monitor the daily infection rates which are expected to rise with increased activity in Phase One. If the community transmission rates remain low and stable over the subsequent few weeks, and the dormitory situation remains under control, then we can move into Phase 2, with the gradual resumption of more activities.
PHASE 2
Social activities in small groups will be allowed.
More firms and businesses, starting with F&B dine-in and retail outlets, and gyms and fitness studios, will gradually be allowed to re-open, subject to safe management measures being implemented and practised by employers and employees in these workplaces and their ability to also maintain a safe environment for their customers.
Employers should, however, still ensure that those who can work from home continue to do so.
Sports, recreation and outdoor facilities will also start to re-open, subject to safe management practices for both facility staff and users being in place.
Depending on the COVID-19 situation and Singapore's risk assessment, there will be more easing of measures until the country reaches a new normal in Phase 3.

PHASE 3
By this time, social, cultural, religious and business gatherings or events would have resumed, although gathering sizes would still have to be limited in order to prevent large clusters from arising.
Seniors would have been able to resume day-to-day activities while practising safe distancing measures and avoiding peak period travel, crowded places and large groups.
Services and activities that involve significant prolonged close contact (e.g. spas and massages) or significant crowd management risk in an enclosed space (e.g. cinemas, theatres, bars, pubs and nightclubs) would also have been allowed to re-open, subject to their ability to implement strict safe management measures effectively.
With more people returning to work and school, more of us will also be taking public transport. Businesses will be required to stagger their working hours to minimise travel during peak periods. Despite these efforts, it will be difficult to maintain physical distancing between commuters, especially during peak periods so there will be safe management practices for public transport. In particular, commuters will be required to wear a mask, to refrain from talking to one another or on their mobile phones, and to maintain good personal hygiene. The taskforce added that, "We will gradually re-open our borders for Singaporeans to conduct essential activities overseas and to allow safe travel for foreigners entering or transiting through Singapore".
(** PHOTO CREDIT: Unsplash/Swapnil Bapat)
---