The Time of Your Life Celebration
The National Library Board's annual event will have a theme this year of "Connections: Past, Present and Future".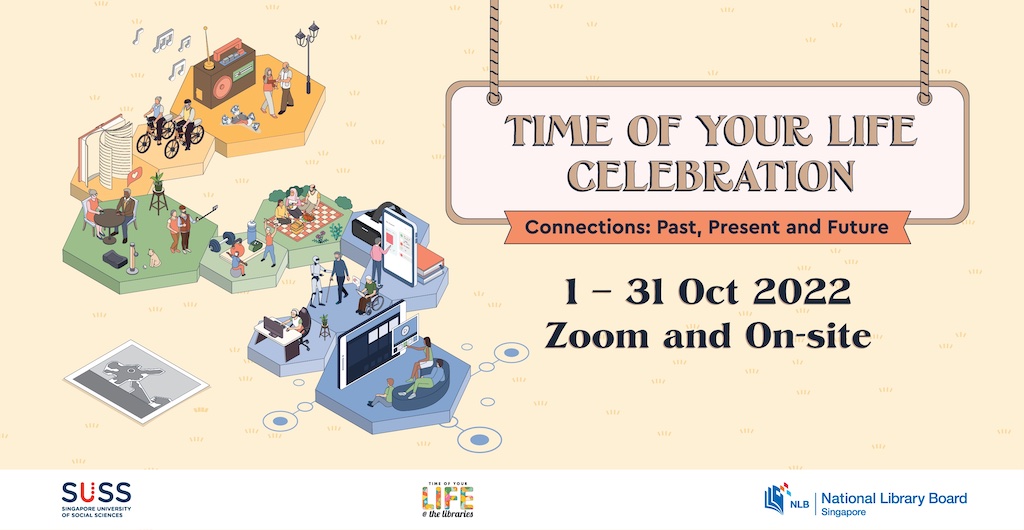 The Time of Your Life Celebration is an annual month-long event starting on October 1, 2022, organised by the National Library Board (NLB) to celebrate seniors, in tandem with the International Day of Older Persons in October. There will be a series of online (Zoom) and onsite programmes by local and international speakers taking place in public libraries across Singapore.
This year, NLB is collaborating with the Singapore University of Social Sciences (SUSS) with the theme – Connections: Past, Present and Future. "How can we make the journey of ageing a better one. By reconnecting to our past, examining our present, and striving towards the future, we will reimagine how this voyage can be made more gratifying," shared NLB about this year's theme. The event will have gerontology experts and community partners who will delve into facets of ageing like caregiving, gerontechnology, lifelong learning, and physical and mental well-being.
To register, go to: https://bit.ly/3w2R5na.