Travel insurance that protects travellers by the hour
NTUC Income's FlexiTravel Hourly Insurance starts from S$1.80 for six hours of travel insurance coverage.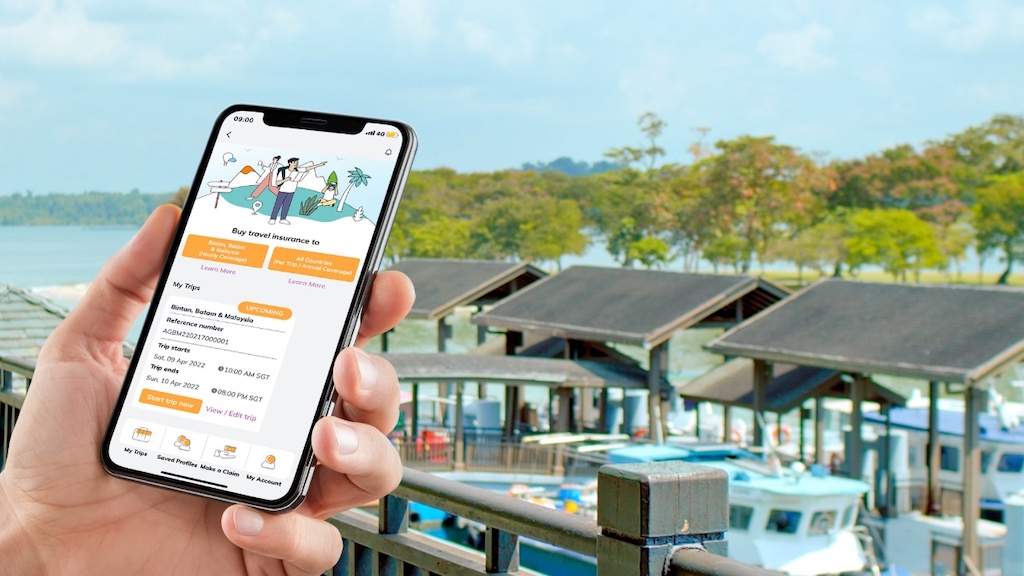 NTUC Income (Income) has launched FlexiTravel Hourly Insurance, Singapore's first travel insurance that enables travellers to purchase travel protection as needed by the hour. Available for those who are travelling only to Bintan, Batam and Malaysia, FlexiTravel Hourly Insurance is a flexible and affordable way for travellers to insure themselves for short or impromptu regional trips by land or sea that range from a few hours to a full weekend.
Spontaneous weekend getaways to destinations such as Bintan, Batam and Malaysia have always been popular with Singaporeans. Some examples of favourite activities include driving to Malaysia for a few hours of golf, grocery shopping and dinner, visiting attractions like Legoland with the family for a day or taking a ferry to Bintan for a weekend vacation. However, travellers often find it expensive or a hassle to purchase travel insurance for such short trips as they are perceived to be less risky and many often end up travelling uninsured.
Designed to give control to customers while protecting them on short trips, FlexiTravel Hourly Insurance charges a minimum of S$1.80 for six hours of protection, with the option for travellers to add on coverage at a rate of S$0.30 for every additional hour, capped at a maximum charge of S$3 per day.
Accessible via the 'My Income' mobile app, travellers can easily activate and stop their FlexiTravel Hourly Insurance coverage anytime at their fingertips. With its geolocation feature, FlexiTravel Hourly Insurance is set to make travelling to Bintan, Batam and Malaysia not just spontaneous but safe as the app is designed to push notifications to travellers and remind them to activate their FlexiTravel Hourly Insurance plan when it detects that they are departing Singapore, and to terminate their plan upon arrival in Singapore. Alternatively, travellers can update their travel details manually on the app to terminate or extend their travel insurance plan accordingly without the need to turn on the geolocation feature.
For a weekend trip to Bintan, Batam or Malaysia, FlexiTravel Hourly Insurance offers a cost-effective option to stay protected when compared to conventional travel insurance with COVID-19 coverage.
FlexiTravel Hourly Insurance

(Maximum full day premium with

COVID-19 coverage)

Income's Travel Insurance

(Classic plan, ASEAN region)

(Daily premium with COVID-19 coverage)

6 hours
S$1.80
–
1 day
S$3
S$27
2 days
S$6
S$32
3 days
S$9
S$37
** Note that the benefits for FlexiTravel Hourly Insurance are different from conventional travel insurance, which provides more comprehensive coverage including for flights.
Policyholders who need to extend their trip while overseas can easily extend their coverage up to seven days via the mobile app.
The benefits of FlexiTravel Hourly Insurance are specially designed to cover the common needs and concerns of short-term travellers to Bintan, Batam and Malaysia by land or sea. Here are examples of some key benefits of FlexiTravel Hourly Insurance:
Golfer's cover, including stolen golf equipment from locked car and subsequent rental of golf equipment.
Reimbursement for unused entertainment ticket purchased for your trip.
Loss of baggage and personal belongings due to robbery or snatch theft and fraudulent use of bank card while overseas.
Relief for additional transport expenses due to snatch theft, robbery or road accident.
FlexiTravel Hourly Insurance also provides COVID-19 benefits such as medical expenses incurred overseas and emergency medical evacuation if required. These are key benefits that travellers increasingly look out for as part of their travel insurance plans in today's environment.
Annie Chua, vice-president and head of personal lines, NTUC Income, said "The recent relaxation of travel-related measures has injected fresh enthusiasm among Singaporeans over the possibility of travelling again. The launch of FlexiTravel Hourly Insurance is timely in catering to the evolving needs of travellers, such as short trips to nearby destinations and travelling amidst the pandemic, so they can now travel with peace of mind as they stay protected by the hour as needed."
For first time FlexiTravel Hourly Insurance customers, Income is currently offering complimentary first-trip coverage for the first 1,000 customers from now to July 26, 2022. Simply register via the "My Income" mobile app and key in the promo code "1STTRIPONUS" to enjoy complimentary travel insurance.
For more information, visit https://www.income.com.sg/flexitravel-hourly-insurance or download the My Income (Insurance) mobile app from the App Store or Google Play.