Two-in-one purifier and fan
It uses AI technology to automatically clean the air and cool it down.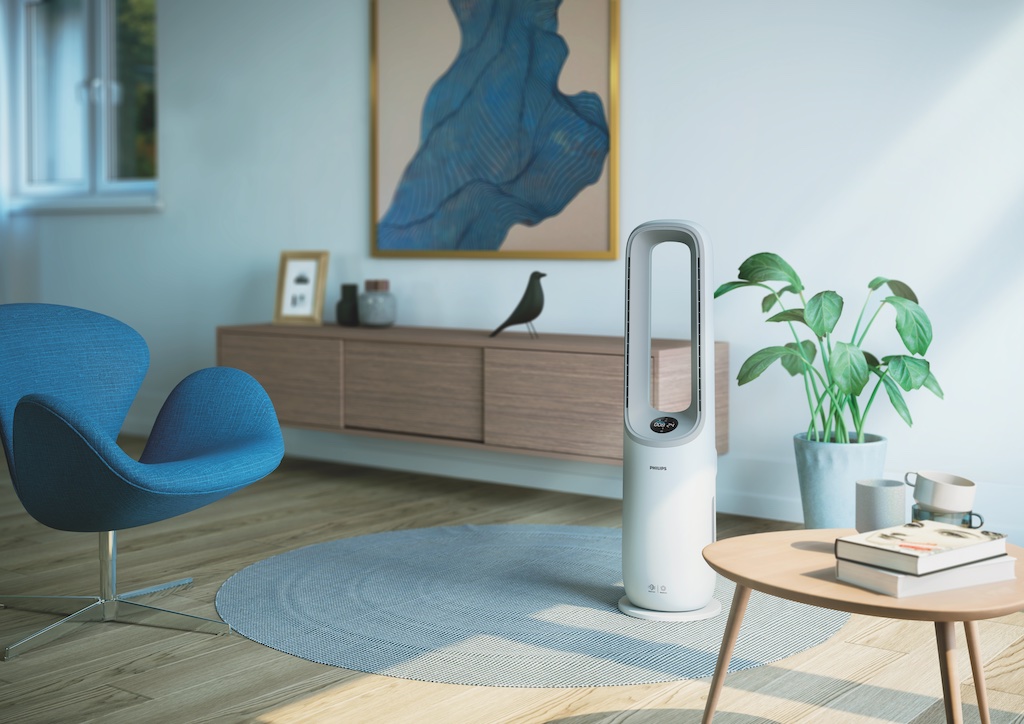 Philips Domestic Appliances introduces its Philips Air Performer 2-in-1 Purifier & Fan, which encompasses maximum purification and powerful fan cooling. The Philips Air Performer has a three-layer NanoProtect HEPA filtration system that eliminates 99.97 percent of all unseen particles from the air passing through the product. It removes viruses, bacteria, pollen, dust, pet dander, dust mites, harmful gases, odours and other pollutants.
The product uses artificial intelligence (AI) to automatically clean the air and adjust to its user's comfort through smart sensing and machine learning. This technology not only senses the air quality but also analyses outdoor data, room size and learns from usage patterns to maximise performance while minimising noise and energy consumption. The AI-function can be turned on or left off, whatever is preferred.
The Philips Air Performer's adjustable of up to 350-degree rotation allows clean air to reach every corner of the room, while the bladeless design creates a powerful stream of cool, purified air. Further ensuring optimum comfort, the Philips Air Performer also comes with a Sleep mode, which provides an ultra-quiet operation system that is quieter than a whisper.
The Philips Air Performer can connect to WiFi and comes with the Air + app, which monitors indoor and outdoor pollutants and keeps the user in control, at home or away, with a remote control and notifications about his or her air concerns. Thanks to its smart sensors, it detects and displays in real-time, PM2.5, allergens, harmful gases, temperature and humidity. Download the app for iOS here and for Android here.

The Philips Air Performer is available at all major retail stores and online platforms for a recommended retail price of S$699.