Understanding the new ADC
Find out more about how this antibody-drug conjugate works and its side effects.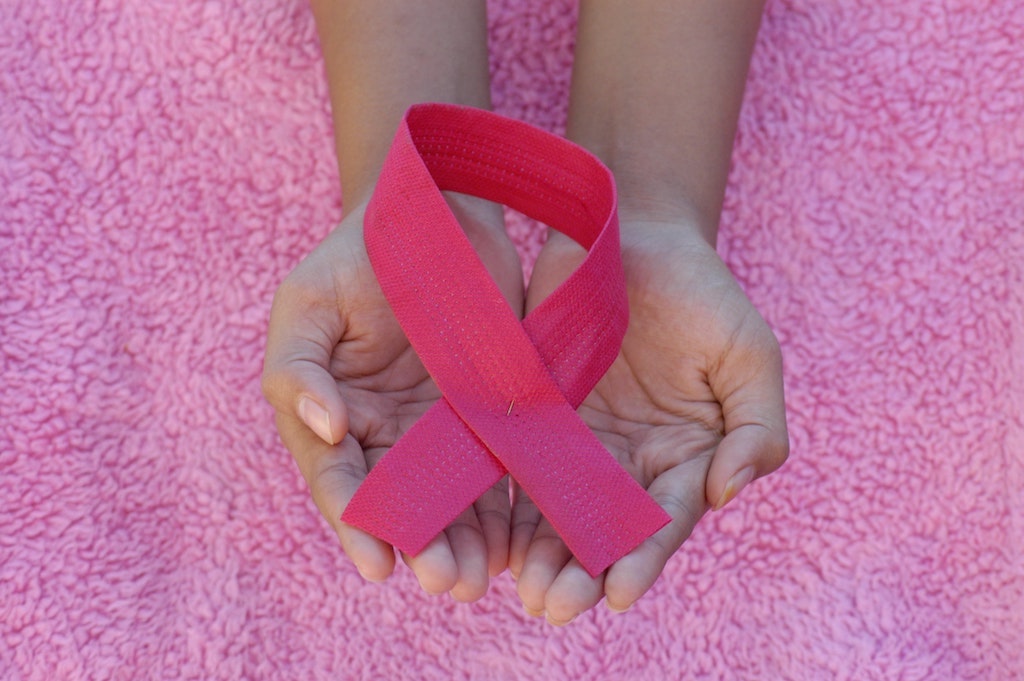 The findings from the international study showed that the new anti-cancer treatment agent, an antibody-drug conjugate (ADC), has outstanding efficacy on patients with late-stage HER2+ metastatic breast cancer (HER2+ mBC) and in the future, it could be used for second-line treatment. (This story is a follow-up from this article.)
Ageless Online gets a local take on this "biological guided missile" from Dr Kong Hwai Loong, a medical oncologist from ICON Cancer Centre:
How does the new ADC work and what is the difference between the first-generation ADC and the newer one?
ADC which stands for antibody-drug conjugate is a combination molecule that pairs a potent anti-cancer drug with a targeting antibody which acts like a 'Trojan Horse' to hone in on cancer cells. This two-in-one molecule combines the features of cancer cell targeting and destruction. While ADCs have existed for some years, the newer-generation ADCs have higher efficacy and specificity in killing cancer cells.
Can you share about the findings from the international study and how this applies to Singapore?
The first major study featuring Trastuzumab-Deruxtecan (also known as T-DXd or Enhertu (developed by Daiichi Sankyo and AstraZeneca) is the DESTINY-Breast01 study, which was published in the New England Journal of Medicine in 2020. The study participants were women with HER2+ breast cancer, which accounts for 20 percent of all breast cancers.
HER2 is a molecule that drives tumour growth. HER2+ breast cancers tend to be aggressive. Historically, doctors have used drugs that specifically target HER2 molecules present on the surface of breast cancer cells. In the setting of advanced HER2+ breast cancer, doctors use various anti-HER2 drugs in sequence. First-line treatment refers to drugs that doctors would typically use first. When these first-line drugs fail over time, which they inevitably do, second-line drugs would be used, and so on.
In the DESTINY-Breast01 study, women with advanced HER2+ breast cancer who have experienced treatment failure after the first-line drugs and second-line drugs were recruited for third-line treatment using T-DXd. In this study, T-DXd was able to shrink the tumours in 60 percent of the trial participants. This indicates a very high success rate, as the usual response to third-line treatment is around 20 percent or so.
Indeed, six percent of trial participants achieved a complete response, which means the tumours could not be visualised on cancer scans. All in all, the vast majority of the trial participants attained some form of treatment benefit with T-DXd, either tumour shrinkage or tumour stabilisation. For the patients who were responding to treatment, the duration of treatment response lasted on average 19 months.
In this study, 38 percent of the patients were Asians. As such, the results of this study may be particularly relevant to the Asian populations in Singapore.
Besides ADC, what other treatment options are there for third-line treatment?
These treatment options in the third-line setting include some form of oral targeted drugs.
Is the new ADC available in Singapore?
T-DXd was approved by the Health Sciences Authority (HAS) on October 22, 2021, and the drug is expected to be commercially available to patients here in Singapore around December 2021. There are some patients who are receiving the drug through the Special Access Route, but the number is small.
How long is the new ADC treatment for?
T-DXd is meant to be taken for as long as the drug is working. Treatment will only stop when the drug has become ineffective, or if a patient develops severe side effects to the drug.
T-DXd is administered on its own in the third-line setting. It is administered intravenously once every three weeks over 30 to 90 minutes as an outpatient treatment.
Do you believe the new ADC will be included in the second-line treatment?
In September this year, a clinical study (DESTINY Breast03) was presented at the European Society of Medical Oncology annual meeting. This study compared the effectiveness of T-DXd against the standard second-line drug known as T-DM1. This study was carried out in the second-line setting, after patients had failed the first-line anti-HER2 treatment. The results from the study showed a significant improvement of T-DXd over T-DM1, in terms of delaying cancer progression. Once approved by the regulatory bodies, T-DXd will become the new second-line treatment.
What about the side effects of the new ADC?
T-DXd is known to cause lung injury in some patients. Around 10 to 15 percent of T-DXd users develop significant lung inflammation, which must be recognised promptly and treated aggressively to prevent more serious or even life-threatening complications. Oncologists who use T-DXd need to be aware of this important side effect. T-DXd may not be a suitable treatment option for patients with poor lung function from other medical conditions or chronic cigarette smoking.
(** PHOTO CREDIT: Unsplash/Angiola Harry)