Singapore Sports Hub offers curated workout sessions in seven-minute intervals to be posted seven days a week.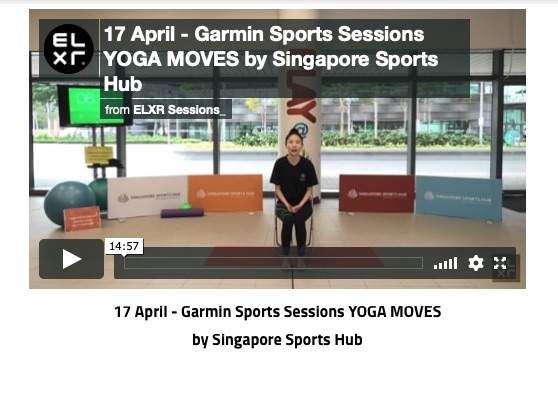 The Singapore Sports Hub is offering a unique virtual workout experience through a new online series of daily fitness programmes. These curated workout sessions in seven-minute intervals will be posted seven days a week, allowing the general public to participate in these complimentary exercises at any time of the day and within the comfort of their own homes. Participants can access these videos at www.sportshub.com.sg/7x7workouts.
The series is part of the organisation's long-term strategy to create exciting community engagement programmes that aim to bring people closer to one another through shared sports and lifestyle experiences. They will also be a permanent addition to the Singapore Sports Hub's experience sports programme calendar to cater to the increasing demand for virtual exercise programmes.
These fun and easy-to-follow programmes, ranging from cardio, mind-body, strength, endurance, and conditioning, can be personalised to suit every individual's fitness level so they can achieve a moderate to high-intensity workout. Based around a unique "7-minute, 7 days" concept, the programme encourages Singaporeans to maintain a healthy lifestyle by incorporating quick workout routines into their daily lives. Taking short breaks from work or study to exercise is scientifically proven to offer various health benefits. Therefore, Singapore Sports Hub's workout sessions have also been designed to reduce the health risks from sedentary lifestyles while increasing cardiometabolic health, improving blood flow and arterial function, as well as lowering BMI and post-meal glucose levels.
Wendy Tan, assistant general manager, Marketing & Commercial, at Singapore Sports Hub, said: "As the bedrock to the sporting ecosystem in Singapore, the Singapore Sports Hub is committed to our role in uniting the community during this difficult time through shared fitness experiences and ensuring that sports remain inclusive, accessible and affordable to all. Our programme aims to encourage active lifestyle habits amongst members of the public, starting with simple and easy-to-follow exercise routines. The programme, which the community can easily incorporate into their daily schedules, will also be a great bonding activity for families."
---