Ageless Online with U 3rd Age launch a new initiative to reach out to lonely and isolated seniors.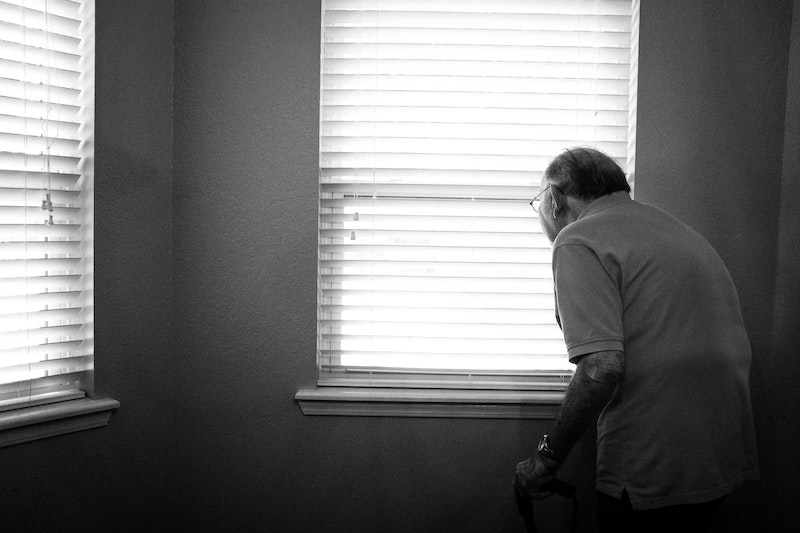 With Covid-19, all activities for seniors have ceased and as we are in a partial lockdown, seniors are further encouraged to stay at home as they are considered a vulnerable group with far-reaching consequences if they get the virus. Deaths from Covid-19 have mostly been those over the age of 60. With seniors staying at home, there may be issues of isolation and loneliness. As such, Project BUDDY came about.
Eleanor Yap, founder of a seniors' portal called Ageless Online and the community event, Makan with Seniors, felt there was a need to reach out to these seniors and do a once a week check-in by a volunteer buddy. As the situation can get tough as each day and week passes, a friendly voice over the telephone can be heaven sent. "With so much negativity around currently, this project shows we should not leave people behind and just ignore them in a time of need, and that with a little kindness, we can bring a smile to someone," said Eleanor, who has been involved in the ageing sector since 2000.
So how does it all work? Those 60 and above who feel lonely and isolated can sign up through a Google form to join (those who need extra help can reach out to the organisers). This is not only for English speakers but also all the other languages and dialects. They will need to share their preferences such as the gender of the volunteer, time and day of the week to receive a call, etc. Their buddy, the volunteer, will be someone from a different age group or even the same. The project has received interest from seniors to volunteer. The oldest is someone in his 70s, while the youngest 17. Volunteers sign up also through a Google volunteer form and they too have to share their preferences such as the preferred gender of the senior, their preferred languages, and the time of the day they would like to make the call, etc. Seniors looking for buddies and volunteer buddies will be matched according to the preferences they have chosen.
Before the calls are made, each group will be given a dos and donts list which highlights things they can and cannot do such as selling insurance, etc, and some suggestions on conversation starters, topics they can converse during their tele-conversation, will also be provided. After each call, volunteer buddies will need to fill in a simple form so project organisers can gauge their experiences, and any problems raised can be addressed immediately.
Ageless Online is collaborating with U 3rd Age to administer this project. The father-daughter team will be sharing inputs and helping to manage post-conversation forms, some marketing, etc. "As a Pioneer Generation citizen, I'm happy to be part of this meaningful initiative to reach out to seniors who are feeling bored or isolated at home during this COVID-19 period," shared Thomas Kuan, founder of U 3rd Age. The Council for Third Age (C3A) has also come onboard to support this meaningful project.
Added Eleanor, "It is a really simple project but one that has great impact to a person who may be lonely and isolated. With this circuit breaker, we are at home so why not do some good and spread some kindness to another person?"
* If you are a senior who is lonely and isolated, please sign up HERE.
* If you want to volunteer (all ages), please sign up HERE.
Organisers with seniors who want to collaborate, or seniors unsure of signing up, please reach out to Eleanor at eleanor@agelessonline.net or Carol at u3rdagesingapore@gmail.com.
(** PHOTO CREDIT: Unsplash/Alex Boyd)
---