Western medicine and TCM under one roof
The new clinic by Eu Yan Sang also has an experience corner.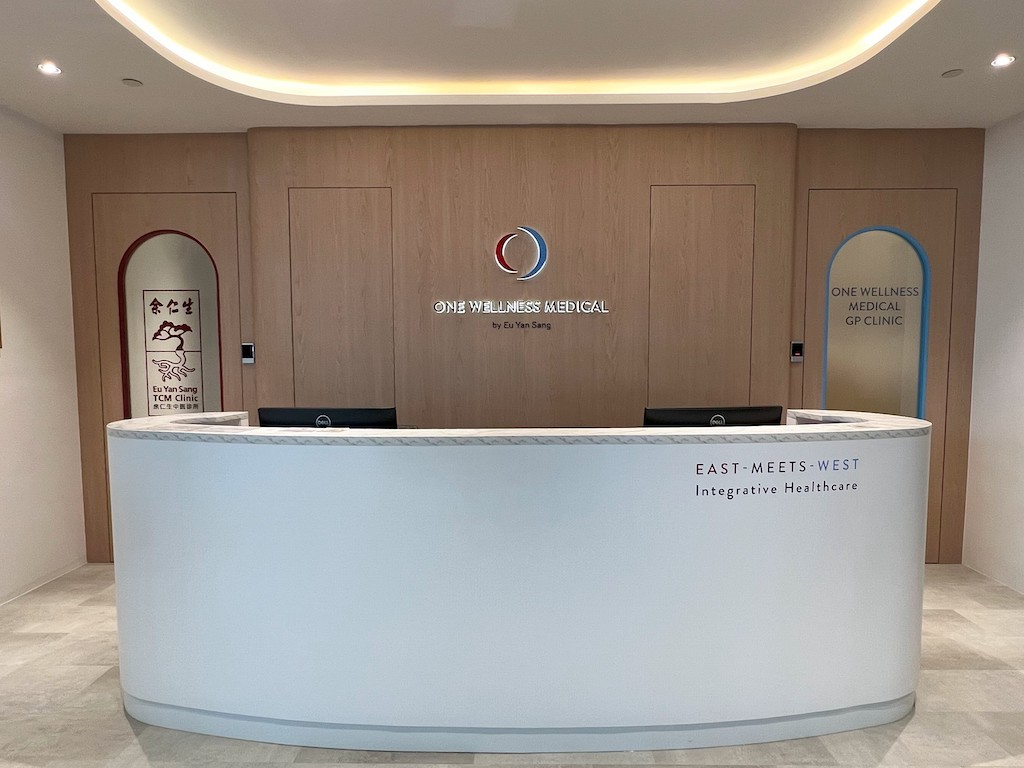 One Wellness Medical by Eu Yan Sang has opened its newest clinic in Sengkang Grand Mall, which offers both Western medicine and Traditional Chinese Medicine (TCM) under one roof. It is the largest One Wellness Medical centre in the heartlands and is conveniently located for easy public access.
The clinic offers an expansive line of services in both general practice (family medicine, primary care, vaccinations and immunisations, executive health screening, travel medicine and chronic disease management) and TCM services (general wellness, paediatric care, herbal medication, TCM health report, acupuncture, gua sha and tuina, pain management) for patients.
"Our focus on chronic illnesses such as diabetes, hypertension, and high cholesterol is at the core of our approach. By combining the best of Traditional Chinese Medicine and Western medicine, we can offer personalised treatment plans to achieve the best outcomes for patients' health and well-being. We understand that managing chronic illnesses requires a long-term commitment, and our goal is to help patients make sustainable changes to their lifestyle, ensuring their health and well-being are a top priority," said Dominic Wong, CEO of Eu Yan Sang International.
The Sengkang Grand Mall outlet also features an experience corner where individuals can discover how TCM and Western medicine can complement each other in alleviating chronic conditions such as diabetes, bloating, bodily pain and more.