Financial abuse of seniors – don't be a target!
Two cautionary tales and some pre-emptive fixes.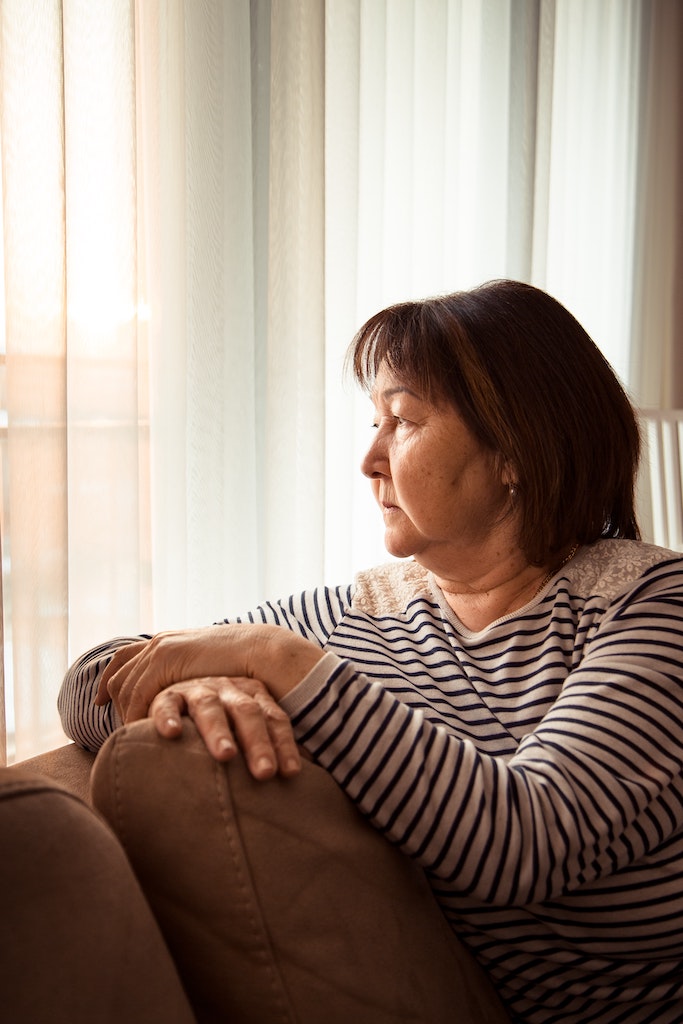 Are you over 50 years old and depending on someone to take care of you and manage your financial affairs? If you are, you may be at risk of financial abuse. If you or your loved one is reading this, we hope this article can help prevent you from becoming another hapless victim of this sad trend.
The Straits Times article in 2016 titled "More seniors being cheated by their kids" shared a National University of Singapore (NUS) study on cases of elderly abuse. The study highlighted that financial abuse of seniors by family members was a pressing concern. Over a two-year period, the study found that nearly 50 percent of elderly abuse cases involved financial exploitation. More recently, anecdotal evidence suggests that cases of elderly financial abuse are on the rise, however the sad reality is that such cases are under-reported.
Seniors who face financial abuse may not realise it is happening to them. There are cases of seniors trusting another individual to care for them, and that person has secretly abused that trust by stealing their funds. Or, the senior may be dependent on their children and so feel obligated to give back to their children when financial demands are made. Other financial abusers may prey on seniors' ignorance and fears to manipulate them. These seniors are then too fearful or embarrassed to take any action against their perpetrators. They feel that "it is a family matter" or that they will "lose face" if they make the matter public. In any event, by the time the matter is reported to the authorities or legal action is commenced, it is too late. The damage has been done and the funds are gone. The senior victim is left destitute.
 From my 30 years of practice, here are two case studies drawn from cases that I have come across:
1) Mary's story
Mary jointly owned a four-room flat with her husband. When he died, she became the sole owner. Her son Tim was living with her, and Mary felt that it was her parental duty to look after him as he was still studying and single. After his graduation, Tim wanted to set up his business, so he took a loan of S$200,000 from Mary. Two years later, Tim got married and borrowed another S$50,000 from Mary to pay for his wedding.
When the couple applied for their Build-To-Order (BTO) flat a year later, Tim wanted to borrow another S$300,000 from Mary. When she told him that she had not enough cash, Tim persuaded her to sell her flat and loan him the money to pay for the BTO (which was registered in the name of the couple). In exchange, Mary was invited to live with the couple in their new flat where they would look after her.
As Mary was getting older, she asked her son to help make banking transactions for her. She gave Tim her ATM card and revealed her password to him. Shortly after they moved into the new flat, Mary had a disagreement with her daughter-in-law. The situation got worse for Mary so she decided to live in a nursing home. To her dismay, Mary discovered that her account was almost empty. Tim had made withdrawals without her knowledge for Mary's supposed "upkeep". There was barely enough savings left in the account for Mary to use to pay for her stay at the nursing home.
Since moving to the nursing home, the couple have not visited Mary and Tim has not repaid any of the money he borrowed. However, Mary does not want to take any action against her son and feels that it is just her bad luck to have an unfilial son.
2) Jack's story
Jack was introduced to Max, a relationship manager with a bank. Max came highly recommended by Timothy, Jack's ex-colleague.
At the first meeting in 2014, Jack was very impressed with Max's presentation and knowledge of financial affairs. Max said he would help Jack grow his money to a million dollars. So, Jack, who has only a Secondary 4 education and basic understanding of financial matters, decided to deposit S$800,000 with the bank for Max to manage for him. Over the years, every time Jack met with Max, he asked how his funds was doing and Max would have a standard reply – "Don't worry, Uncle, your money is doing well". Max would also ask Jack about his financial needs and objectives, as well as recommend various financial products. Jack trusted Max and went with Max's recommendations, and signed whatever documents there were.
Recently, due to the COVID-19 crisis, Jack needed to cash out some funds. Max told him that his portfolio is only worth S$200,000 now because of difficult times. Jack was unhappy because he did not understand the products he had bought. Not only had he not made money, but he had also lost his principal sum. He felt that he was cheated by Max and was angry. When Jack lodged a complaint, Max denied any wrongdoing. He responded by saying that all the investments were undertaken by Jack upon his sign-off on the documents. The bank added that Jack received soft copies of all statements and he was duly informed and never raised any objections to the investments over the years. Jack said that he never read any of the forms but just signed at the places indicated by Max. Jack also said that he did not know how to use Internet banking. The bank maintained that Jack was an investor, and he must bear the inherent risks on any investment.
Here are some quick tips to avoid getting into a situation that happened with Mary and Jack:
1) Be Internet-savvy.
Increasingly, information and transactions are going online. Therefore you must learn now to be Internet-savvy.
Learn how to get information from the Internet and make transactions safely online. If possible, do not delegate this role to anyone.
2) Make it your business to know your financial affairs.
You must know your personal financial information. For example, how much is in your CPF, how much is in your bank accounts, or how much in investments (and what type of investments)?
If you must rely on a family member or caregiver to assist you because of your personal circumstances, you must take personal responsibility on the information and all transactions. For example, make the family member or caregiver show you all statements (if you have Internet banking, access this daily) and to explain, justify or account for each transaction. If you need their help to enter a pin number, insist that they return into your hands the ATM card after each transaction.
3) Do not believe everything your relationship manager or financial advisor may say.
Every one of us would love to make our money grow. Be guided by this simple rule: If it is too good to be true, it usually is.
Every statement make by the sales representative is worthless unless it is in writing and clearly stated in the contract that you signed.
If you have signed it, then be prepared to be bound by all the terms, whether you read or understood them.
Don't blindly follow the hot tip from your friends or take up a recommendation from your financial advisor unless you fully understand the product as well as the risks involved. Get other experts or family members to give you advice if needed.
4) Reach out for help.
You need not be bullied by anyone in relation to your own money and finances.
'Real family' will not be borrowing money from you in your twilight years. They will also not be applying any form of pressure on you to part with your money or assets.
You need to be careful if you are promised gifts in kind, for example, medical care, shelter or 'being looked after' in exchange for financial favours.
If you face any such situation, do not suffer alone. Get help! Speak to other family members, good friends or call the helplines below:
ComCare Call – 1800 222 0000
PAVE – 6555 0390
TRANS Safe Centre – 6449 9088
Care Corner Project StART (CCPS) – 6476 1481
The Seniors Helpline – 1800-555 5555
Francis Goh is a mediator, legal advisor and problem solver. He leads the international arbitration and the private client advisory practices at Harry Elias Partnership LLP.
(** PHOTO CREDIT: Pexels/Meruyert Gonullu)